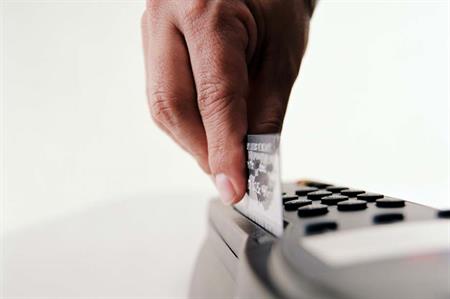 Following C&IT's Venues not paying commissions, say agencies story yesterday (26 July), many venues and agencies have been keen to share their views.
Sian Pelleschi, director of Top Venues, said: "I agree with what the HBAA is trying to achieve. The industry needs strict guidelines, perhaps from the government, and a governing body that manages a code of conduct between agencies and venues.
"However, I do not agree that only HBAA members have a right to claim commission that is rightfully theirs when they are a legitimate agency that operates ethically. We need industry-wide standards.
"In the past, I have known venues not to pay commission, but now we only work with venues and hotels that we have a good relationship with. However, things are different in Europe and with independent hotels who do not understand how an agency works and how it makes its money."
HBAA chair Chris Parnham added: "The HBAA is not trying to make claiming commission a member's-only agreement with venues. Some venues are suggesting it. The HBAA does however protect commissions for its members."
Lisa Pennington, managing director of Definitive Events, said: "We've had one venue that refused to pay the agreed commission and another that took two years to pay. Often the industry has operated commission agreements on a verbal or trust basis, but times have changed. Confirmation by email isn't enough either. Formal commission agreements have improved the situation, as has our membership to the HBAA."
Kevin Jackson, vice president of sales and marketing at George P Johnson, said: "This isn't something that affects us. George P Johnson has a completely transparent pricing model for our clients. Clients only pay us based on our people time on projects. We do not mark up costs, we do not take commission. Indeed, all of those offered and any savings or discount we achieve, are passed straight back to our clients."
Tweets on the topic:
Sammi Rudge@SammiSouthport
I'd be surprised if this was international only or limited to agencies, destinations have a similar issue if on comm. model
innov8 Conferences@innov8_Conf
Not sure why HBAA should be trying to make claiming commission a member's only agreement with venues?
Hannah Fletcher@HannahLuffman
This is bizarre. Just make sure you comb the contract carefully and make sure all terms are stated there. Members only?!!
Join the conversation on Twitter or contact us: 0208 267 4285/cit@haymarket.com
Have you registered with us yet?
Register now to enjoy more articles
and free email bulletins.
Register now
Already registered?
Sign in