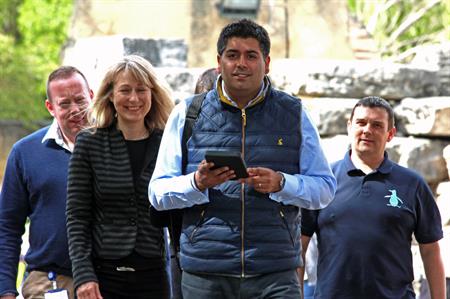 Inntel identified an increase in learning and development events, social media activity around meetings and changing rates in and outside London.
A trend towards more interactive meetings was discussed, where iPads and electronic tablets replace venue notepads and pens. Tweeting on meetings and event tags are now common, as is the demand for more breakout rooms.
Average DDR in London showed an increase year-on-year by 1.2% to £53.12, with rates rising with increased demand. Conversely, the average DDR in UK major cities was £35.38, a decrease year-on-year of 4.7%. In the provinces, average DDRs remained static at £36.17.
With the growing demand for meeting space, booking lead times remain high at 42 days, with organisers showing more confidence by booking larger meetings earlier.
London, Leeds and Birmingham are the locations most in demand by Inntel clients, following the booking patterns of 2011/12.
A significant 30% of venue bookings were to accommodate corporate training and exam courses. 29% of venue bookings were for small (up to 40 delegates) meetings and 25% for large meetings and conferences. These results show a marked increase in client's learning and development budgets.
Annual General Meetings featured highly on the Inntel report, as did private dining, retirement and long-service events, product launches, Christmas parties, awards ceremonies and client hospitality.
Team building events that had been shelved for a number of years are also making a come-back according to the research, with activities such as cook-schools and reality TV inspired themes replacing traditional raft building and treasure hunts.
Inntel's director of business development Jane Dibble, said: "There are clear signs of increased confidence, with longer lead-time meetings being confirmed, the resurgence of team-building activities and the general growing demand for space. It's interesting to note the growth in spend on learning and development, showing that companies are investing more in their workforce, while the increase in social media activity and use of iPads etc. in meetings is a natural consequence of this trend in all areas of life."
Have you registered with us yet?
Register now to enjoy more articles
and free email bulletins.
Register now
Already registered?
Sign in