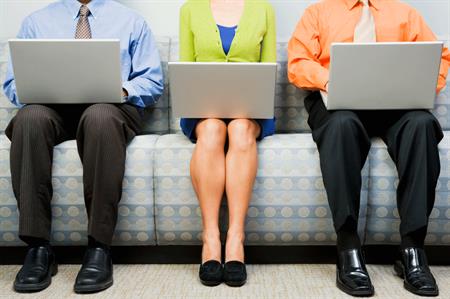 Jan-Jaap In der Maur, founder, Masters in Moderation, said that he is against the use of technology in meetings about 90% of the time. "Meeting planners often just put in technology as an afterthought, like it's a magic box, but it's not."

He added that technology should enhance the objectives of the event. "Tweeting during an event can be a distraction. If you're tweeting, you might be missing a valuable bit of information. You must prove whether tweets add value."

For others, technology is a positive if it is handled correctly. Stefania Conti-Vecchi, founder and CEO of Eventagist, said that tweets are a valuable way to share information outside an event. "Technology has to support people in what they do. There are choices to be made about which technology to use, but excluding anyone is not an option," she added.

Elling Hamso, founder of the Event ROI Institute, used an example from his son's life to demonstrate how technology is often seen as a distraction. "My son and his friends met up for a trip together, but before they left the car, they all put their mobile phones in a piece of polystyrene with holes cut into it. If the objective is to have a day of togetherness and bonding, then a phone can be a distraction," he added.
A Michelin dinner event in Paris was used as an example by Bänz Ledin, CEO of Spot Me. He said the organisers wanted to use a bespoke bit of technology for an event to engage employees in questionnaires and activities. "The risk is that bespoke technology can be harder to use as it requires some learning by the delegate. Michelin chose this option because it allowed them to keep all the information internal and secure."
He added that a recent Apple developers' conference would have benefitted from an app to allow his colleague to contact delegates to ask them to a dinner event.
Have you registered with us yet?
Register now to enjoy more articles
and free email bulletins.
Register now
Already registered?
Sign in