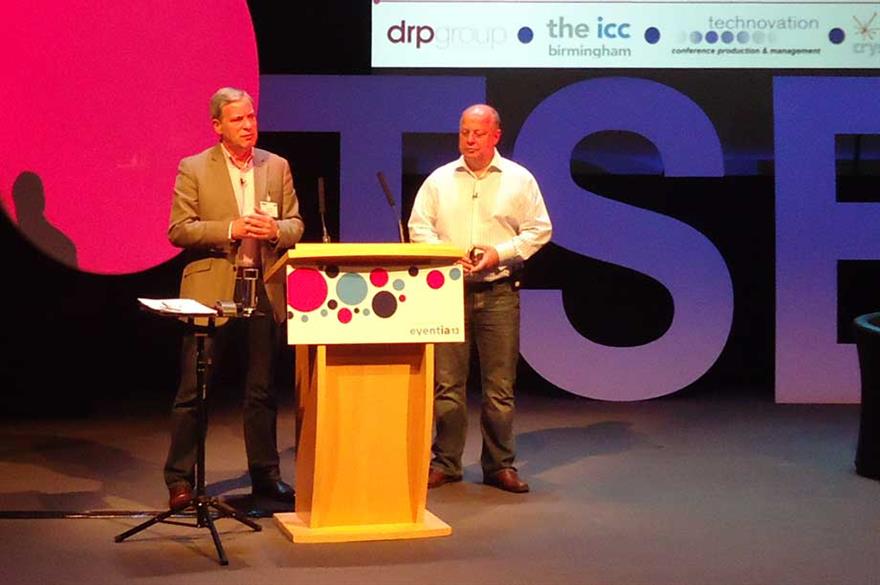 Speaking at the ICC in Birmingham, Lord Jones, a former trade minister, said: "The twenty-first century is going to have a new norm like no other. If the eighteenth and nineteenth centuries belonged to the UK, and if the twentieth belonged to the US – the twenty-first belongs to Asia and Brazil.
"In 2010, David Cameron said that the events industry is fundamental to the rebuilding and rebalancing of our economy. It contributes £115bn and employs 2.6m people. Not may sectors create growth like the UK events industry."
In the panel session that followed, Smyle's managing director, Rick Stainton, said: "We know what our customers want because we ask them. And I don't think that everyone does that. The recession created a change – it changed what customer the wanted.
"Before, a lot of organisations were not strategic with their event spend and it wasn't recorded or monitored. If you are not recording those changes, you are going to miss a trick."
Summer Eventia 2013 runs until 2 July at the ICC Birmingham. This year's event has seen an increase in buyers, although a drop in delegates overall from 170 in 2012 to 160 this year.
An evening reception was held at a secret location last night, which was revealed as Fazeley Studios.
Have you registered with us yet?
Register now to enjoy more articles
and free email bulletins.
Register now
Already registered?
Sign in