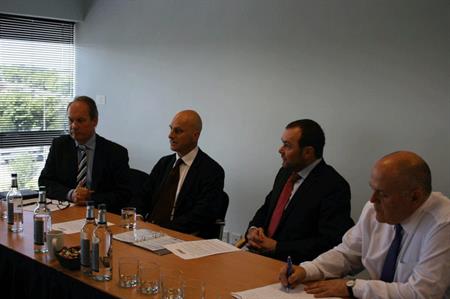 The LCNF Conference is expected to attract more than 1,000 delegates and exhibitors. The Conference, launched in 2011, is run by the Energy Networks Association (ENA) on behalf of the energy industry as mandated by Ofgem.
The ENA represent "wires and pipes" transmission and distribution network operators for gas and electricity in the UK and their members control and maintain the critical national infrastructure that delivers these services to homes and businesses.
The LCN Fund Conference focuses specifically on transmission and distribution network engineering and allows an opportunity to discuss and debate developments, bringing together people from DNOs and their partners working in the future networks arena to disseminate information around their LCN Fund projects, share their findings and discuss best practices.
This Conference was awarded subvention funding from the new Visit Scotland National Bid Fund, match-funded by Visit Aberdeen.
This year's Conference (2013) will be held in Brighton, 2012's event was held at Cardiff's Millenium Stadium in Cardiff, leading up to 2014, when the Conference arrives in Aberdeen, Scottish and Southern Energy (SSE) Power Distribution are co-hosting the Aberdeen event.
Paul Fidler, director of operations at ENA, said: "As we face the challenges of a complex and varied energy future, innovation has a major role to play in ensuring we maintain a safe, reliable and affordable supply. The LCN Fund Conference and our Smarter Networks Portal are vital to sharing the learning for the benefit of consumers. With its history in energy and its growth in renewables too, Aberdeen is an apt location to host this Conference."
Have you registered with us yet?
Register now to enjoy more articles
and free email bulletins.
Register now
Already registered?
Sign in