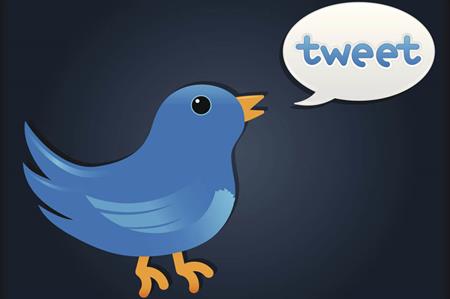 C&IT has unveiled its list of the top Twitter feeds for the events industry.
Readers were called on to vote for their favourite Twitter feeds for the UK corporate B2B events industry, with nominations passed on to the C&IT judging panel which helped come up with our shortlist.
With event planners using Twitter in so many ways, from gathering information to networking and sharing industry opinions, the aim was to round up a selection of some of the best. Judges looked for a range of key criteria, including frequency, use of re-tweets and hashtags, engagements, best practice, quality of content and relevance.
C&IT's top Twitter feeds
@CITmagazine
Followers: 7,344
Following: 964
The UK's leading meetings & events title covers top brands and their event strategies plus the best venues & destinations for events & incentives.

Judges comments:

"Good use of hashtag. Relevant RTs. Content very well targeted"

"In terms of information sources, C&IT and Event figure at the top of the list"




@EventMagazine
Followers: 29,168
Following: 717
Event magazine is the leading publication for the event industry..
Judges comments:
"Basic, scheduled tweets. Content relevant."




@GeorgePJohnson
Followers: 3,823
Following: 857
The #1 ranked global event and experience marketing agency. Pushing the creative envelope and transforming brands. Curated by Tom Maher, Marketing Director.

Judges comments:

"Lovely targeted tweets"



@HotelDeskUK
Followers: 1,813
Following: 2,002
Leading UK & European specialists in booking #venues & #hotels for #Conferences, #Meetings & #Events.

Judges comments:

"Varied, engaged, conversation-led. Some corporate style tweets. Lots of relevant links"

"Good conversations, feels personal."

"Nice amount of sharing links and re-tweeting. Very conversational and content is interesting."




@iamrobmorrison
Followers: 485
Following: 769
BNWT - Global Head of Business Development at @fisherprod. Always push the boundaries of creative event excellence.

Judges comments:

"Individual and engaging, frequent, and audience-driven."

"This is a great complimentary twitter feed for Fisher Productions. Nice mix of personal and work related tweets and plenty of sharing."




@IMEX_Group
Followers: 6,418
Following: 4,283
Worldwide exhibitions for incentive travel, meetings and events - taking place in Frankfurt & Las Vegas.

Judges comments:

"Content driven."




@jackmorton
Followers: 9,072
Following: 589
Creating, loving, analyzing and tweeting about brand experiences all the time.

Judges comments:

"Very much about the brand experience. Content relevant and funny. Corporate feel."

"Great mixture of conversations and sharing as well as self promotion."




@kevinlfj
Followers: 790
Following: 683
Also the @GPJ_EMEA guy, 4th most influential person in my own house. I talk about behaviour. My behaviour, your behaviour, consumer behaviour, brand behaviour.

Judges comments:

"Relevent, personal, conversational."




@lineupuk
Followers: 627
Following: 304
Line Up is an award-winning experiential marketing, event production and content creation agency specialising in transforming audiences.

Judges comments:

"Industry specific. Some personality."

"Wonderful tweets with really exciting links. Lots of sharing but no conversation."




@louise_henry
Followers: 2,333
Following: 717
Head of Events at The London Evening Standard, The Independent & i paper. These tweets are my own apart from the unfunny ones. Those belong to the company.

Judges comments:

"Focused on London. Lots of RTs."




@merlinevents
Followers: 6,282
Following: 668
Merlin Events (part of Merlin Entertainments Group) includes Madame Tussauds London, SEA LIFE London Aquarium, London Dungeon & Stardome 4D.

Judges comments:

"Top for original and engaging content. This account is missing sharing of others articles but you can't fault them for original content."




@MrsBarbican
Followers: 2,461
Following: 1,737
Head of Sales in the Business Events division of @BarbicanCentre. MPI UK & Ireland Chapter President & massive fan of all things meetings & events.

Judges comments:

"Information. Very networking focused. Good tweets and photos."

"This is the perfect example of a balanced Twitter feed. A great mix of sharing, promotions and conversation."




@pandpflowers
Followers: 681
Following: 430
Stunning flowers for events, weddings and parties.

Judges comments:

"Very specific flower related tweets – informative and engaging."




@PKerwood
Followers: 2,771
Following: 913
Passionate advocate of social media, regularly hosts social media events across UK. Part of the SoAmpd collaborative.

Judges comments:

"Social media focused, smart and informative, and personality-driven."




@RandleLondon
Followers: 769
Following: 666
Founder/CEO of #AddingValue HonDEd in #EventsManagement. Blog on Event Technology Exec Producer of Guinness World Record largest silver-service dinner-party

Judges comments:

"Current. Relevant industry stories."

"Lots of chat and conversation both personal and business. Lots of sharing and re-tweeting."




@rhubarb_food
Followers: 3,951
Following: 689
Creating delicious food for a wide range of clients for over 16 years. We aim to be 'deliciously different' – vibrant, dynamic and exceptional.

Judges comments:

"Mix of inspiration and ideas."



@sabisabireserve
Followers: 2,362
Following: 1,037
Sabi Sabi Luxury Safari Lodges Private Game Reserve South Africa.

Judges comments:

"They keep it personal, visual and factual. You get sucked in to seeing the latest leopard [picture] – it's very infectious. It's obvious but it plays to their biggest and emotive feature."

"Very specific content. Interesting. Good photos."



@southplacehotel
Followers: 2,230
Following: 2,064
Eat, sip, meet, sleep. Luxury & local culture. Food by D&D London, interiors by Conran. London City's first Art Hotel with soul.

Judges comments:

"Have kept a personal touch in there. Using food plays to the senses. Food and drink references come through regularly, and you can't help but get into the fact this is an interesting bunch of people. It's not all sell sell sell, and gives the place a personality."

"Engages with followers very well."

"A good example of conversational twitter use."



@universal_we
Followers: 1,792
Following: 2,001
Universal WorldEvents is a full service global event management company specialising in serving the healthcare sector.

Judges comments:

"A news channel for hotels/events."

"Great newsfeed of interesting and original content."
Judging panel:

Kevin Jackson, vice-president, sales and marketing at George P Johnson
Peter Kerwood, marketing director at Concerto Group
Louise Saunders, marketing manager at W&O Events
Randle Stonier, chief executive and founder at Adding Value
Joy Thomas, director of corporate events, Fico
Have you registered with us yet?
Register now to enjoy more articles
and free email bulletins.
Register now
Already registered?
Sign in