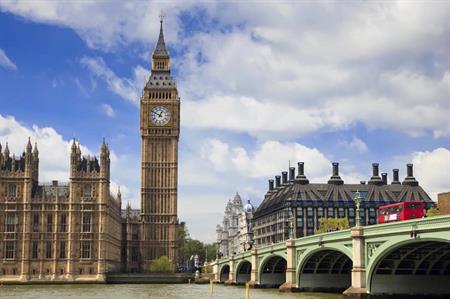 London has been ranked as the tenth most popular city in the world for meetings held by not-for-profit organisations. The 2012 figures, compiled by the Union of International Associations' congress department, are based on a total of 392,588 meetings that took place in 167 countries.
Singapore took the top spot for the sixth consecutive year, followed by Brussels. Vienna moved up one place, relegating Paris to fourth.
The UIA report follows the ICCA rankings last month where London narrowly missed out on the top five spot.
Tracy Halliwell, director of business tourism and major events at London and Partners, said: "We are pleased that London has reached the top 10 in the UIA 2012 International Meetings Statistics, reaffirming the city's status as a destination of international distinction.
"2012 was a year like no other for London, providing the opportunity to showcase the city's unparalleled ability to deliver events on a global stage and to attract future events to our inspirational city.
"Today's announcement is testament to the co-ordinated effort of London's venues, hotels and wider events industry. Supported by London and Partners CVB team, this framework of partners works tirelessly together to attract, bid for and deliver hundreds of events across the capital every year.
"Building a 2012 legacy for London, we are taking our host city experience and applying it to the staging of congresses and business events to ensure London remains the world capital of business and events."
The UIA rankings were as follows:
Top international meeting cities in 2012
1. Singapore: 952 meetings; 9.5% of the market share.
2. Brussels: 547; 5.5%
3. Vienna: 326; 3.3%
4. Paris: 276; 2.8%
5. Seoul: 253; 2.5%
6. Tokyo: 225; 2.3%
7. Barcelona: 150; 1.5%
8. Copenhagen: 150; 1.5%
9. Madrid: 149; 1.5%
10. London: 119; 1.2%
Top international meeting countries in 2012
1. Singapore: 952; 9.5%
2. Japan: 731; 7.3%
3. USA: 658; 6.6%
4. Belgium: 597; 6.0%
5. Korea Rep: 563; 5.6%
6. France: 494; 4.9%
7. Austria: 458; 4.6%
8. Spain: 449; 4.5%
9. Germany: 373; 3.7%
10. Australia: 287; 2.9%
Have you registered with us yet?
Register now to enjoy more articles
and free email bulletins.
Register now
Already registered?
Sign in