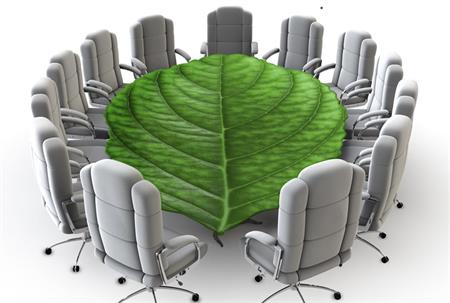 "Sustainability may have lost some of its early high energy," says Guy Bigwood, MCI Group's sustainability director. "But it is becoming increasingly more important on a global scale and its requirement is a must from our key clients. Seldom do we receive an RFP that does not require information on our sustainability commitments and performance.
"A growing number of governments and corporates such as Symantec are ramping up their procurement processes and evaluating performance."
BMW's ex-events manager Paul Andrews agrees: "Sustainability was a very important goal for us, particularly with the Olympics billed as the most sustainable ever. What's more, BMW was voted as the most sustainably aware company by Dow Jones, which was a reputation we took seriously and wanted to carry into our events."
Laura Capell, managing director of Sledge, adds: "Corporate event planners are still upholding their CSR policies. However, sometimes it seems more of a box-ticking exercise."
Of course, sustainability may have slipped down the agenda for some planners in our recessionary time, but the concept can also include efficiencies of money. Nick Bryce, managing director of 360 Degree Vision, explains: "One's integrity may be weakened in a recession, however, sustainability can deliver more bang for your buck in a recession because it gives people the initiative to economize and reduce waste."
However, venue apathy is a big challenge. Bryce continues: "Event managers want to do the right thing and consider sustainability important but there is an apathy from venues, particularly older ones.
"Another challenge is getting all stakeholders to agree on what sustainability is and to share in the vision from the planning phases to deliver to a truly sustainable event. The Olympics brought sustainable principles to life and provided a leading model on the organisation of tomorrow."
What's needed to take sustainable events to the next level is education. Bigwood suggests: "The challenges are becoming easier but the key obstacle is education. Sustainability is not difficult. It is about common sense and having the availability of sustainable products and services.
"Every day supply increases of sustainable and certified hotels, restaurants, printers, AV companies etc. For example, the Scandinavians have created the world's first sustainable meetings region."
Sustainability has presented an opportunity for event agencies too. Dale Parmenter, managing director of the DRP Group, says: "Sustainability is being pushed as hybrid events become more popular. As a result of this, we've increased our focus on digital, doubling our staff numbers and investing in kit to take advantage of this growth area."
Similarly, MCI has used the concept to enhance its services by taking its sustainability reporting online so that clients, suppliers and employees can evaluate the global agency's performance. Bigwood concludes: "I believe that every professional event company and supplier should now have a sustainability strategy and be reporting on their performance using the GRI Framework.
"There are still too few organisers producing reports. At the moment MCI is the only international agency that I know using GRI. Many hotel chains are using it and about five venues around the world."
Tell us what you think below. Is sustainability still important? Are venues apathetic or supportive? Do you use GRI reporting?
Have you registered with us yet?
Register now to enjoy more articles
and free email bulletins.
Register now
Already registered?
Sign in