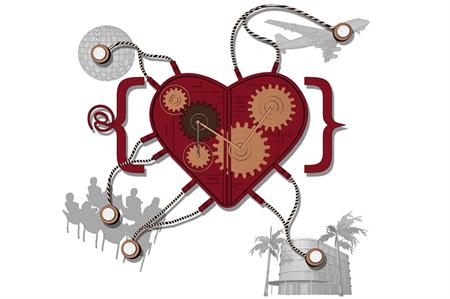 While a distinct minority - four agency respondents - said that none of their clients asked them to provide financial measurement of their events in 2012, the remainder said that a varying proportion of their clients asked for proof of ROI. At the top end of the scale, one agency said that all of its clients requested ROI, while at the other end, five agencies said that just 5% required measurement.
Elsewhere, sustainability and corporate social responsibility were high on clients' agendas, according to the report's findings, with 17% of agencies' clients requiring that sustainability elements be built into their events in 2012.
Client-side event planners are also increasingly demanding that agencies incorporate social media into their event, with an average 26% of clients asking for platforms such as Twitter, Facebook and Linkedin to be used before, during and after events.
Some clients are clearly more tapped into social media than others. One agency respondent said that all of its clients opted for social media in its events; a quarter of all agencies quizzed said that 50% or more of their clients requested its use; while 14% said that none demanded it.
More than 40% of those corporate event planners surveyed said that they handled more events in 2012 than in 2011, with 43% saying that the number had stayed the same and just 14% admitting that the number of events had been cut.
Budgetary constraints continue to be the biggest challenge for agencies, with 59% of respondents listing the issue as their biggest challenge. However, 39% of clients said that their company's event budgets had increased in 2012 compared with 2011, with 46% saying budgets were static, and just 14% responding that budgets had decreased.
Meanwhile, in the top 50 agency ranking, Universal World Events retains the top spot, with £67.5m in event-based UK turnover.
Agency view
"One of the major challenges we faced in 2012 was the changing demands of our clients. The recession hit and work changed and everyone though it was temporary. But it's now this thing that I decribe as 'the new normal'. You've got to get greater returns for what you do." James Wilkins, joint-managing director, Logistik
"One of the challenges we face is increasingly short lead times. We've got a lot of short-notice events coming in. We've had probably five in the past month that are happening in the next couple of months. Getting the right people in place for those events is a challenge." Tina Morris, managing director, Adding Value
"We saw an increase in business in 2012 and were able to grow our EBIT by just over 10%. We saw a small increase in the number of events compared to 2011. Of most significance was an increase in the number of countries that we delivered events in, from 47 to 57." Mark Saxby, sales and marketing director, Universal World Events
Have you registered with us yet?
Register now to enjoy more articles
and free email bulletins.
Register now
Already registered?
Sign in