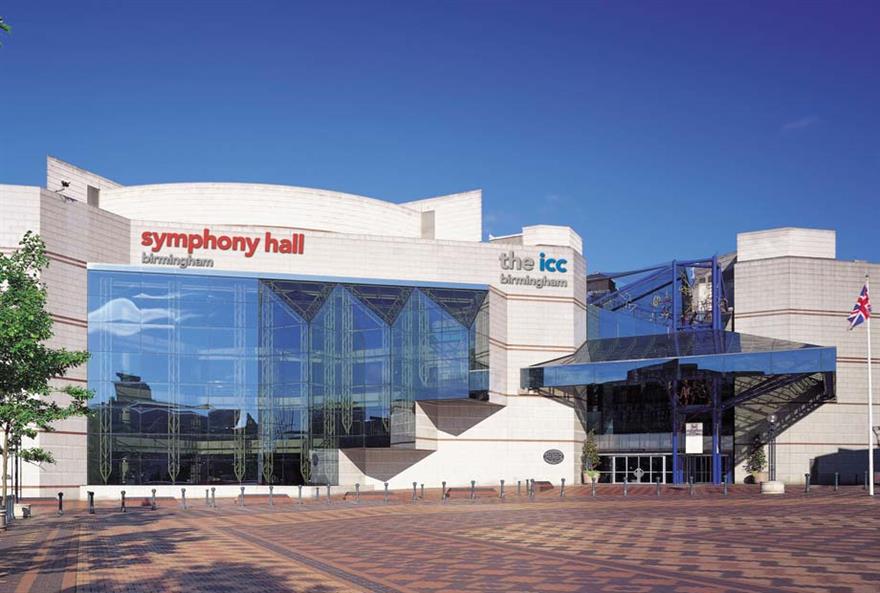 The trio of wins include the seventh EMBO Meeting 2015, the International Association of Teachers of English as a Foreign Language Conference (IATEFL) 2016 and the SAE International, Powertrains, Fuels and Lubricants Meeting 2014.
The IATEFL International Annual Conference is the largest of the three new wins, which will utilise all of the venue and is expected to attract 2,500 delegates during the four and half day conference in April 2016.
Glenda Smart, executive officer for the IATEFL, said: "The IATEFL conference is one of the main events in the English Language Teaching calendar. Attended by over 2,000 ELT professionals from more than 100 countries, it involves around 500 talks, workshops and symposiums as well as a vibrant social programme.
"We were looking for a prestigious venue for our 50th anniversary conference with space to facilitate all our event needs, in a city that is easy to access for our delegates. The ICC Birmingham proved the ideal choice with an impressive range of hotel accommodation and Birmingham International Airport in close proximity."
The SAE International, Powertrains, Fuels and Lubricants Meeting is a four-day conference, which will take place on 19 – 22 October 2014, and is expected to attract 400 delegates.
Patti Kreh, engineering events manager from SAE International, said: "We have been working closely with the city and the ICC, who have been extremely helpful and have been able to accommodate all of our event requirements. Having the University of Birmingham on its doorstep and the strong working relationship between the venue, city and university was also a key factor in our decision to bring our event to the ICC."
The EMBO Meeting is an annual event that brings together leading researchers to discuss the latest scientific findings in the life sciences. The event takes place each year in different locations around Europe and will be hosted by the ICC Birmingham and the UK for the first time in September 2015.
Martin Cairns Conference Officer at EMBO said: "The central location, ease of access for our international audience and excellent facilities were all decisive factors in our selection of venue and we are looking forward to a successful meeting."
ICC Birmingham's account director Linda Best said: "To have three prestigious International events recently confirmed is a great message for both the ICC and Birmingham. We have a dedicated associations team who have an in-depth understanding of this market. We work in partnership with our clients as part of their team to advise and consult and we encourage them to use our in-house expertise and knowledge to make sure they get the best out of their event."
Ian Taylor, commercial director at Marketing Birmingham, the city's strategic marketing partnership that operates Meet Birmingham, said:
"Birmingham has built huge momentum in recent years as a business tourism capital. These latest event wins not only confirm our status as a firm favourite with organisers from a variety of important sectors, but they also demonstrate the city's partnership approach to the bidding process and will deliver a near £5m boost to Birmingham's already strong visitor economy sector.
"The city's position at the heart of the UK rail and road network remains a big draw to those wishing to locate their events here. With the significant investment currently on-going into our accommodation and transport infrastructure – including New Street Gateway and the Birmingham Airport runway extension – we look forward to providing an even more welcoming backdrop to the events' delegates and visitors."
Have you registered with us yet?
Register now to enjoy more articles
and free email bulletins.
Register now
Already registered?
Sign in