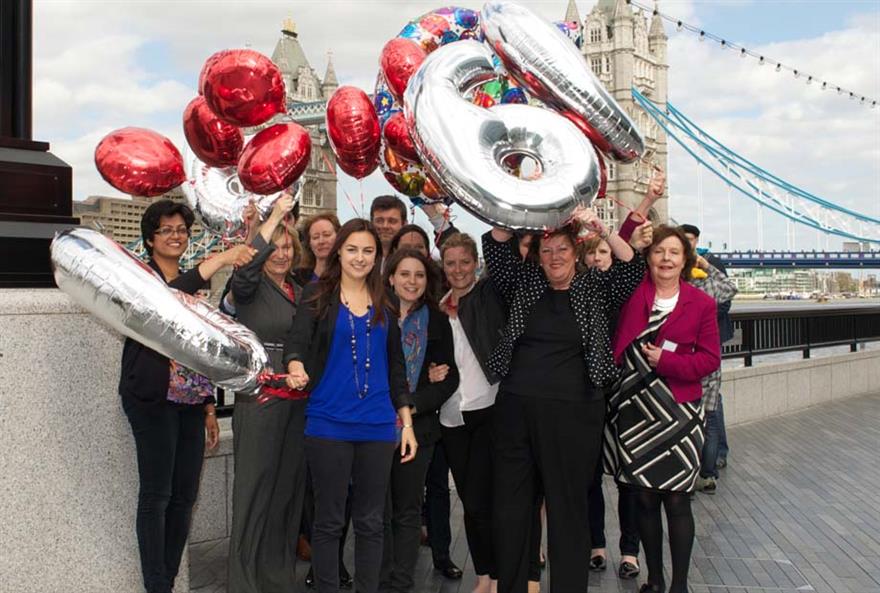 Last year, Gordon Innes chief executive at London & Partners said that the goal was to make London a top 10 convention city by 2015 and that it would now be targeting a top five place after the Olympic Games.
In 2012, in addition to hosting the Olympics and Paralympic Games, London hosted a record number of global business events, which has now elevated the city's world ranking from seventh place last year to sixth. In 2008, London was ranked 19th.
The ICCA report showed London ahead of competitors such as New York, Beijing, Hong Kong, Chicago and Sydney, while overtaking some of its closer European rivals such as Rome, Athens, Munich, Brussels and Edinburgh.
London has also recently secured some of the most prestigious medical congresses, including The European Society of Cardiology (ESC) in 2015 and the European Association for the Study of the Liver in 2014.
Events of this scale typically bring up to £80m in economic benefit to the host city and support the business events industry, which is worth £40bn to the UK's overall economy.
The Mayor of London, Boris Johnson, said: "London's popularity as a host for major business events continues to rise thanks to a concerted effort to capture more of the fiercely competitive business tourism market.
"We have the expertise, the transport system, venues and accommodation to ensure these events will receive a world class experience. The city's extraordinary success in hosting last year's Olympic and Paralympic Games will only build on this success."
Gordon Innes, CEO at London and Partners, the official convention bureau for London, added: "Today's news is the result of the hard work of London's venues, hotels and wider events industry, and of the entire team at London & Partners CVB, who work tirelessly to attract, bid for and deliver hundreds of events across the capital each year.
"London's meetings and events proposition is improving year on year, and London and Partners is absolutely focused on leveraging last year's Olympic showcase to grow the events and meetings industry in the coming months. We have set our sights on entering the top five next year."
Overall, in the report, there was little change in rankings in the top 10, with the top seven repeating their positions, led by the USA, Germany and Spain. United Kingdom, France, Italy, and Brazil are on places 4 through 7. After the aftermath of cancellations due to the earthquake and tsunami, Japan jumped back into the top 10 from 13th to 8th place. The Netherlands remained 9th and China-P.R. dropped from 8th to 10th place. Austria just falls out of the top 10 to 11th place.
In the city rankings, Vienna retained its number one status with 195 meetings in 2012, and Paris is second again. Berlin climbs one place to third. Spanish cities Madrid and Barcelona are respectively 4th and 5th and London and Singapore share 6th place. The biggest climber in the top ten was Copenhagen, taking eighth spot with 137 meetings, 39 more than last year. Istanbul and Amsterdam took ninth and 10th spot, displacing Beijing, which fell three places to 13th.
ICCA CEO Martin Sirk said: "Economic strength in certain regions of the world is stimulating growth in regionally rotating association meetings, particularly in Asia and Latin America, but we now also see this trend starting to emerge in regions such as Africa and Middle East."

The top 20 cities worldwide for hosting association meetings are:
1. Vienna with 195 association congresses.
2. Paris (181)
3 Berlin (172)
4. Madrid (164)
5. Barcelona (154)
6. London (150)
Singapore (150)
8. Copenhagen (137)
9. Istanbul (128)
10. Amsterdam (122)
11. Prague (112)
12. Stockholm (110)
13. Beijing (109)
14. Brussels (107)
15. Lisbon (106)
16. Bangkok (105)
17. Helsinki (100)
Seoul (100)
19. Buenos Aires (99)
20. Budapest (98)
Rome (98)
Have you registered with us yet?
Register now to enjoy more articles
and free email bulletins.
Register now
Already registered?
Sign in