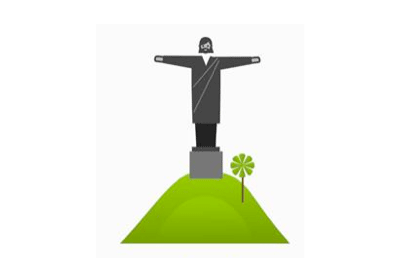 The data from HRG Brasil, a partner for Hogg Robinson Group (HRG), revealed double digit growth in Brasil, across corporate travel and events during 2012, with continued optimism for 2013 and beyond.

Findings from the Brasilian Corporate Travel and Meetings Index, unveiled at HRG's Second Latin American Forum in São Paulo, showed over 12% year on year growth in terms of corporate travel in 2012, while activity relating to meetings groups and events grew by 39%.

The Index, prepared by analysing transactions in Brazil, revealed a number of significant activity spikes during 2012, including a 67% year on year growth in November 2012.

A booming business travel market across Brazil was also detailed. The Global Business Travel Association (GBTA) indicated an expected 14.3% rise in Brazilian business travel spending in 2013.

International business travel to Brazil is experiencing rapid growth, according to HRG, which pointed to an expansion in the number of international airports being added to existing infrastructure across the country.

Susan Lancaster, international development director HRG, said: "Outbound international business travel has been increasing steadily for a number of years now, supported by a significant investment in infrastructure. Five years ago almost 80% of international flights would land in Sao Paulo, 15% in Rio and the remaining 5% in other cities. The opening of international airports in Brasilia, Porto Alegre, Belo Horizonte and across the Northeast of Brazil have helped ease the burden in terms of managing growing demand among business travellers across the country.

"Business travel in Brazil may not be growing quite as quickly as couple of years ago, but the pace of changes is still remarkable. The conference market in particular is booming, and with events like the World Cup and the Olympics on the horizon, there does not seem to be much stopping the region from overtaking mature business travel markets like the UK."
Have you registered with us yet?
Register now to enjoy more articles
and free email bulletins.
Register now
Already registered?
Sign in