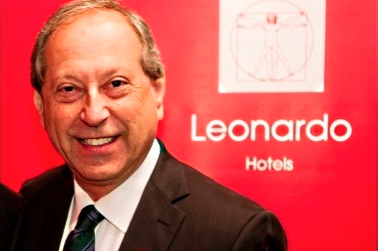 Leonardo has now taken over 20 former hotels of Queens Moat Houses Holding include 15 Holiday Inn Hotels, four Best Western Hotels and one Queens Hotel.
The hotels were acquired as part of a deal by the Israeli hotel chain Fattal Hotels Group, which owns Leonardo Hotels.
The hotels are located throughout Germany in Berlin, Munich, Düsseldorf, Frankfurt, Cologne, Hamburg, Heidelberg, Wolfsburg, Mannheim, Hanover, Baden-Baden, Aachen, Mönchengladbach and Karlsruhe.
The deal covers more than 3,600 rooms, 28 bars, and 29 restaurants, as well as 154 conference rooms with a total area of 9,675sqm.
Daniel Roger, general manager of Leonardo Hotels Europe, said: "We are delighted to be able to add new locations and additional hotels to our existing destinations. With the acquisition, we are now present in 20 German cities. Thus, we can offer our guests an extended range – in the usual high Leonardo standard. An extensive investment plan has been defined for the new hotel portfolio and is already being implemented this year."
The Fattal Hotels Group grows to 84 hotels, with more than 16,000 rooms. Of this, 53 hotels and 8,449 rooms are located in Europe (Austria, Switzerland, Belgium, Hungary, and Germany) and 31 hotels with 7,600 rooms in Israel.
With the acquisition of the QMH Germany portfolio, Fattal Hotels manages 44 hotels in 20 cities in Germany.
David Fattal, CEO Fattal Hotels/Leonardo Hotels said that the deal is one of the biggest in Europe in recent years but added that he intends to negotiate similar deals in other European cities. He said: "Through these new deals, the opportunity to further develop the exclusive brand Leonardo Royal has been created - the former Holiday Inn Düsseldorf City Centre-Königsallee, as well as the former Best Western Queens Hotel Baden-Baden, will be re-branded to Leonardo Royal Hotels.
"The leading interior designer Andreas Neudahm is responsible for the interior design of many Leonardo projects. He will be in charge of the reconstruction work of all hotels within the scope of the acquisition. It is therefore his special concern to create an individual and premium design style for both future Leonardo Royal Hotels."
Have you registered with us yet?
Register now to enjoy more articles
and free email bulletins.
Register now
Already registered?
Sign in