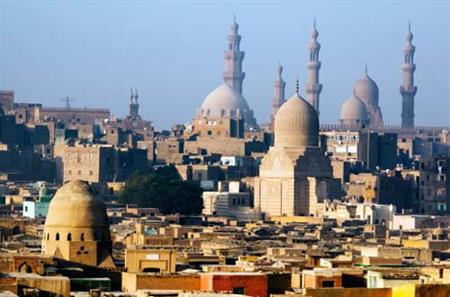 Factfile
Event: The 1st Middle East & North African Conference on Alzheimer's Disease International
Venue: InterContinental Cairo Citystars, Cairo, Egypt
Number of delegates: 113 from 12 countries
Date: 28 - 29 November 2012
PCO: MCI UK
Evening venues: No evening events
Background
Set up in 1984, Alzheimer's Disease International (ADI) has 78 national Alzheimer's association members. The event was attended by medical professionals, dementia experts, researchers, professional and family carers, people living with dementia, staff, volunteers and Alzheimer associations.
Why Cairo?
Cairo was chosen because ADI has an active association within Egypt and the aim is to raise awareness of Alzheimer's within the Middle East and North Africa region.
The Intercontinental Cairo CityStars is part of Egypt's largest retail and entertainment complex and was selected because it has good facilities and competitive rates.
The complex has a range accommodation available at different prices, shopping and entertainment for delegates post conference. It is situated in a good location – seven minutes from Cairo International Airport, and 30 minutes from downtown Cairo. It is also close to the Egyptian Museum, Saqqara and the Giza Pyramids and Sphinx.
Challenges
The event took place during the political protests in Cairo, which made staff and some delegates from other countries unsure whether the event would take place.
As this was the first conference to be held in the region it was challenging to market the conference because there was no existing database.
Communication amongst suppliers, venue staff, delegates and MCI proved challenging because of the language barrier.
Solutions
MCI selected a venue that was some distance away from the protests within a complex that had a sufficient level of security. MCI also has conference insurance in case the event needed to be cancelled.
MCI and ADI collaborated with the Egypt Alzheimer Society to build a strong delegate database. Contact was made with medical professionals with a particular interest in the region and their support was garnered to assist with promotion of the event as well as promoting the conference at local universities.
MCI also contacted local medical journals to advertise on their websites and e-newsletters.
To overcome the language barrier, two Arabic speaking volunteers from Egypt Alzheimer Society were used to help onsite with registration and delegate queries.
Post event analysis
The conference programme and the high profile speakers were well received by delegates. The local association was also proud to the first association to hold this conference in the Middle East and North African region.
Due to the language barrier and understanding the goals of the local association, organisers felt it would have helped to meet face to face more often, although this cannot always happen due to budget constraints.
The aim is for this event to become an annual regional conference, so more work will be done on building the marketing database to promote the event. This could be assisted by involving other ADI member associations in the region as part of the Local Organising Committee (LOC). This would not only help with the organisation of the event but would also raise the awareness of ADI in the region.
Top tips
Work on building a strong marketing database prior to the event in order to maximise delegate attendance and consider using more printed promotional materials.
Ensure all communications with suppliers and venue staff is clearly detailed to understand what you will receive from them.
Be aware of cultural differences – i.e. delegates may not expect to pay for themselves to attend the conference, which has a knock-on effect on the overall conference profitability.
Timeline
January 2012
Bid prepared
March 2012
ADI announced the conference during the 27th International Conference of Alzheimer's Disease International conference in London
August 2012
Abstract deadline
July 2012
Delegate registration opens
Have you registered with us yet?
Register now to enjoy more articles
and free email bulletins.
Register now
Already registered?
Sign in