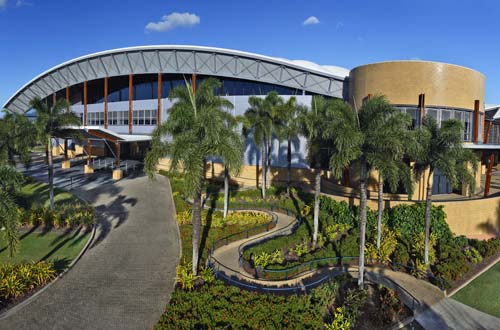 The Third World Congress on Larynx Cancer is expected to attract 1,000 delegates when it visits the Australian city in 2015.
The Advances in Neuroblastoma Research Conference 2016 anticipates 600 delegates and the International Ethological Conference 2015 looks set to draw in 800 delegates.
Radiation oncologist and organiser, Prof Robert Smee, said: "Cairns is a major population centre in the north of Australia, well connected to international air routes. While the Congress is in mid-winter in Australia, at this latitude the temperatures in July are warm during the day and very pleasant at night.
"Cairns is the gateway to two major World Heritage Environmental Areas, the Great Barrier Reef and the tropical Daintree Rainforest Region. Visiting these areas will top off a great learning experience."
The Cairns Convention Centre ended 2012 on a record high, with more bid wins for the month than in any December since opening, including the Tertiary Education Management Conference 2014 (800 delegates) and the 2013 Australasian International Mountain Bicycling Association (IMBA) Trail Summit (250 delegates).
Ross Steele, General Manager, Cairns Convention Centre said: "Our December conference wins were a very pleasing way to finish another successful year for the Centre. These wins will ensure the Cairns Convention Centre continues to provide ongoing economic, social and educational opportunities for our region, the State and our stakeholders, something of which we are very proud."
Destination Focus: Why Sydney wins 40 per cent of Australia's association bsuiness
An associaiton event planner's notes from Brisbane
Have you registered with us yet?
Register now to enjoy more articles
and free email bulletins.
Register now
Already registered?
Sign in