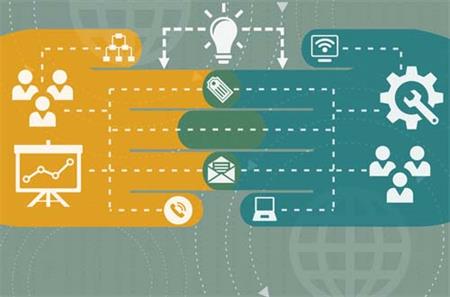 In the quest for growth, associations often look to their events to reach new audiences. But when entering new international markets, should they choose to collaborate, or compete, with similar organisations?
"Most associations choose to partner with a local counterpart or sister association when entering a new market, adopting a collaborative strategy," says Terrance Barkan, former association manager and now founder of Globalstrat. "At the same time, many large and successful associations are increasingly taking a more independent approach - a 'compete' strategy."
Success can be achieved through both methods, yet each has very clear advantages and disadvantages with long-term implications.
Working together
Collaboration implies a close co-ordination of activities where an association is dependent on a partner's performance. "The first step in determining if collaboration is right for you is to be clear on what exactly you are expecting out of the arrangement," says Barkan. "Define how you intend to measure outcomes and set goals for the partnership."
It is important to choose a partner that will deliver goals aligned with your association. All partnerships consume management time and attention, so ensure there are resources dedicated to making a partnership work from both sides and that there is a clear delineation of roles and responsibilities.
Examples of collaboration include joint events and publications, sharing of content and intellectual property, exchange programmes, cross-recognition of credentials and qualifications, joint membership, discounts and translation services.
The European Association of Urology (EAU) has taken a collaborative approach with national associations both within and outside of Europe. Jacqueline Roelofswaard, managing director of the EAU, says: "We have built a good relationship with all European national societies and also those in the US, South America and the Middle East. We did not want to eat up national societies because they help urologists to stay up to date professionally. We are not competing because their events are usually in the national language of the country and they are different. We have been able to support associations in Eastern Europe in particular.
"The EAU mainly provides educational courses and speakers. We collaborate on journals with the US association and offer an exchange programme. There is a shared membership scheme with some countries such as Egypt and Iran. This activity raises the profile of the EAU and drives members and delegates, but this is not our primary focus."
Roelofswaard adds: "We are open to all countries for collaboration because our mission is to spread scientific knowledge of urology. Once a year we gather secretary-generals from all the European national societies to discuss guidelines and education."
Going it alone
While collaboration may seem a natural step for associations, sometimes it should be avoided in favour of a more independent approach. "It may be in an association's best interests to compete, when the new market is fragmented and there is no strong local partner," advises Barkan.
It is not advisable for associations to partner with an organisation that lacks critical attributes and suffers from weak management, a poor reputation or a lack of resources, for example.
Associations may also wish to steer clear of collaborating when it is critical that it maintains control over processes, content, products and services for quality purposes. "If an association decides to take the independent route and to use its own brand, content and resources, it will have the advantages of greater control over the quality of the event, finances and brand," says Barkan.
He adds: "However, competing with a local association in this way does not rule out a more mild form of collaboration - specifically, co-marketing-type arrangements. This, though, is a world away from co-hosting an event."
Have you registered with us yet?
Register now to enjoy more articles
and free email bulletins.
Register now
Already registered?
Sign in