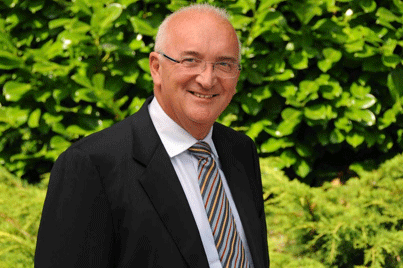 Lister, who David Evans previously stated that he did not "see eye-to-eye with" on business decisions, was among a spate of senior staff to leave the company in the latter half of last year.
Evans, who will remain on the Grass Roots board in a non-executive role, said that he is leaving the business following a period of ill-health from which he is now recovering.
"The business I founded will be 33 years old in April, so it's time for a change. When I reached the age of 65 last year I had to ask myself whether I could keep up the long days, and with the energy that they need? The answer being 'no', I have been seeking solutions – some of which are already in place," he added.

Lister said: "Grass Roots is a market leader in the provision of employee and customer engagement solutions and our strong market position provides us with a platform for growth both in the short and medium-term. We are genuinely excited about the opportunities ahead and confident about our prospects for 2013 and beyond"

Along with Evans, two additional non-executive members have been appointed to support the board: Richard King and David Hackett. They join Nat Solomon, who will remain as deputy chairman.

Solomon said: "David has been an inspirational leader of the business for the past 33 years and has built Grass Roots into a well-known and respected global brand. His leadership will be sorely missed but we are confident that we have others within our business who are capable of taking the Grass Roots Group on to the next stage of our development."
Have you registered with us yet?
Register now to enjoy more articles
and free email bulletins.
Register now
Already registered?
Sign in