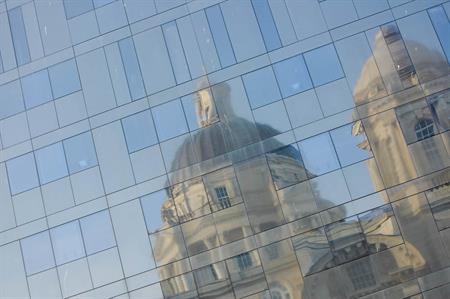 Following a competitive pitch, Clarion Events was awarded the contract and subsequently joined forces with Montgomery. James Gower (pictured), an events professional with over 25 years' experience, has been appointed Managing Director of the new joint venture.
The inaugural festival aims to bring hundreds of world-class events of all sizes to the region and will be a global showcase of business. The Liverpool & City Region is expected to benefit to the tune of £100 million from inward investment and attract an additional 250,000 visitors.
"It will be an Edinburgh Festival but for business and presents a huge opportunity for the events and meetings industry," said Gower. "We're looking to attract conferences, meetings and receptions of all sizes and from all over the world that would benefit from dedicated support by the Liverpool & City Region."
Organisers wishing to stage events in the Liverpool & City Region during the International Festival for Business 2014 will receive marketing and event management support, unrivalled access to the world's business community and the unique opportunity to build 'money can't buy' experiences into delegate itineraries.
Last month, the International Festival for Business 2014 was launched by Prime Minister David Cameron during a meeting with local business leaders at the Museum of Liverpool.
Prime Minister David Cameron said: "We are in a global race in our world today, a race which Liverpool is not just competing with Barcelona and Hamburg, you're competing with Beijing and Jakarta. Some countries will make it and others will fall behind, and I am determined that Britain, and cities like Liverpool, will make it.
"If 2012 showed us anything, it showed us that we can achieve great things in this country – we can achieve our personal best, go for gold, put on a show that will amaze and dazzle the world. That is what we did in 2012 and that is what I know you will do in 2014.
"I think the International Festival for Business 2014 is an excellent idea, you have my full support and the Government will be right behind you every step of the way."
Liverpool Vision, Chief Executive, Max Steinberg said: "We are immensely proud that Liverpool will host such a world-class event as the International Festival for Business 2014. It will highlight the city region's transformation as a dynamic location and as a visitor destination and create a legacy that will be built on for years.
"With plans for the International Festival for Business 2014 now underway, the city of Liverpool will this year host Accelerate 2013 – a three day celebration of the very best in fast-growth business, which will take place from 26-28 June. Accelerate will mark the road to 2014, further consolidating Liverpool's position as a globally renowned hub for business."
Have you registered with us yet?
Register now to enjoy more articles
and free email bulletins.
Register now
Already registered?
Sign in