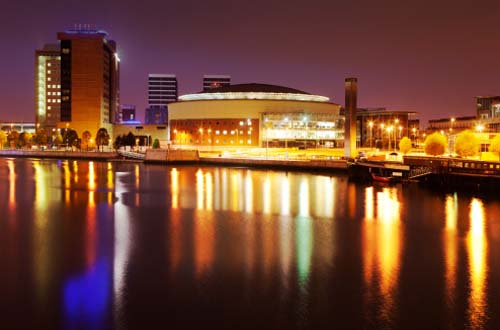 The conference was due to take place at The Europa hotel in November for around 200 head teachers of independent girls schools in the UK.

Conference organisers have blamed the sustained rioting on the streets of Belfast for the decision.

Charlotte Vere, executive director of the GSA, said: "We are very sad that we have had to postpone our visit to Belfast and we really hope that we can visit in the future.

"The reality is that we just can't take the risk of a significant proportion of our members deciding to stay at home.

"It would hit us hard financially and that is not a risk that we can prudently take."
The GSA has no members in Northern Ireland and was considered a significant business win for the local economy.

Sir William Hastings, chairman of Hastings Hotels, said: "We are delighted to see that people are still visiting Belfast, despite the current situation.
"While we have experienced some cancellations, it is positive to see that many people are not being put off visiting the city.

"The current unrest is certainly unhelpful and unwelcome, however, the momentum generated over the last few years, and especially during 2012 has created for tourism a solid platform and a very promising future.

The Europa hotel is currently hosting The International Association for the Exchange of Students for Technical Experience conference from January 18-25 and has 350 international delegates from more than 80 countries including Bangladesh, India, Serbia, Norway, and Peru.
More than 500 delegates will be at The Europa for a conference for The British Holiday & Home Park Association from 29-31 January 2013.
Have you registered with us yet?
Register now to enjoy more articles
and free email bulletins.
Register now
Already registered?
Sign in