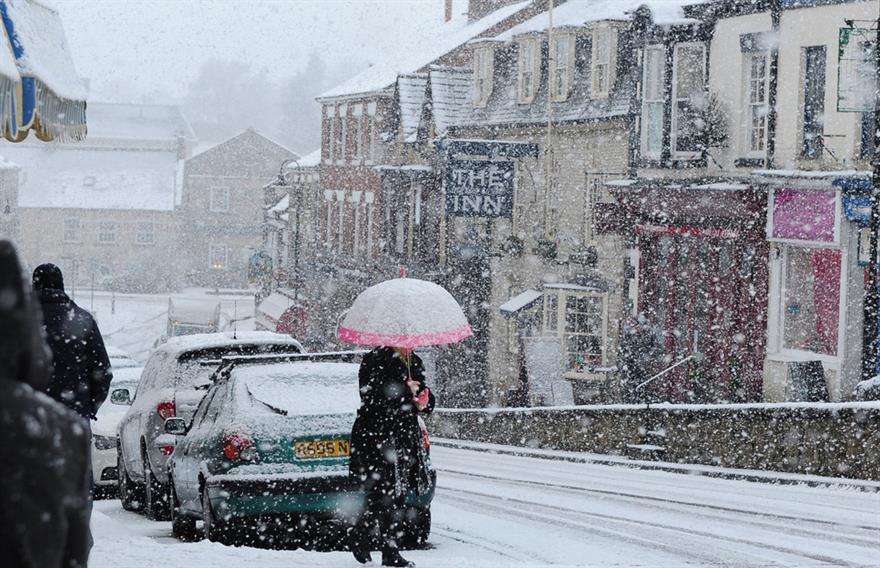 As snow has hit the UK today, the events industry has been preparing for disruption to the working day.
Airports
Heathrow Airport closed its northern runway this morning to clear snow, meaning that take-offs and landings were all taking place on the southern runway.
Of around 1,300 movements at the airport, so far there have been 209 cancellations today. The runways will close alternately to allow for snow clearance until conditions improve.
Meanwhile, Gatwick has experienced a "handful of cancellations", said a spokesman, but is "monitoring the situation very closely".
Site visit
Corporate Innovations sales director Gareth Baldwin told C&IT the agency had moved an Istanbul site visit with a client, so that the visit would be concluded and everyone returned to the UK last night.
All of the agency's 34 staff were provided with remote access to its server so anyone not local to the office is working from home, and mobile phone signal was checked for all at home and changed network provider so they have coverage.
"Our next live event is the end of next week, we hope by then things will have improved, we will review this Monday once we have the latest weather update," added Baldwin. "It's UK based and an internal event so less traumatic than overseas coming into UK or going out of UK."
Transport disruption
Motivcom divisional managing director Nigel Cooper said he was due to attend an event in London today (18 January), but on arriving into the capital by train, made the decision to head back out while transport was still running.
"Four out of six of the Virgin trains on the board at Euston were cancelled," he said. "People are totally reliant on transport to get to places. Any bit of snow and there is a massive problem."
Meanwhile, events PR agency Davies Tanner's account executive Alex Stronghill said some members of the team were working from home.
"My colleague is at an event today and she's having to plan ahead in case the weather gets worse and has to leave early," said Stronghill. "I think if people really want to go to an event they will no matter what. Transport and drop outs will just have to be taken into account."
NHS event
No 11 Cavendish Square commercial director Jonathan Morris added: "We have a group of NHS doctors from around the country in today and many are setting off for home before the event ends in-case of travel disruptions. There is also a big conference on Monday morning so we have our fingers crossed that it will have all died down by then."
RSA House sales and marketing manager Tim Barrett-Jolley said the venue has not had to cancel any events yet, but added "we have had delegate drop outs from the events that have gone ahead, on average about a 25% drop out rate".
Send us your snow stories: magda.ibrahim@haymarket.com
Have you registered with us yet?
Register now to enjoy more articles
and free email bulletins.
Register now
Already registered?
Sign in