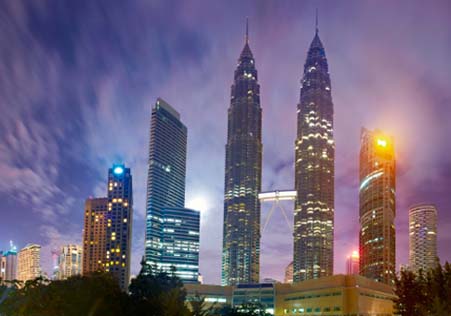 The initiative provide
Destid insights of the thriving associations industry and how it relates to the business events industry, ways to motivate members and volunteers, as well as to serve as a platform for networking and idea-sharing.

The session was attended by 49 associations and 85 representatives, including the Institution of Engineers Malaysia, the Malaysian Institute of Accountants and the Malaysian Diabetes Association.

Ho Yoke Ping, General Manager of Sales and Marketing, MyCEB said: "MyCEB recognises the need for Malaysia's professional and trade associations to grow and prosper in order to develop a sustainable future of the international business events market.

"We also recognise the need for greater engagement of Malaysia's national associations with their international counterparts. This allows for opportunities to exchange ideas, build professional networks internationally and promote Malaysian innovation on an international stage."

The session featured international speakers John Peacock, General Manager of Associations Forum and Linda Gaunt, CEO of Meetings & Events Australia. Both industry experts presented various insights and valuable knowledge on subjects, which include establishment of an association, recruiting and guidance on financial management.

Peacock said: "Associations Dialogue reinforced my belief that associations are fundamentally the same in all countries, although culture and legislation changes some aspects of governance and operations.

"Malaysia certainly has a strong future as a hub of dynamic associations. The government is supportive of the freedom to associate, and Malaysian volunteers are as keen to advance their industry, profession or special interest as much as their peers in any other nation.

"More events and focused discussions in 2013 onwards are required, but I do believe this event sets a strong foundation for future learning by the associations sector in Malaysia."
Learn more about Sarawak, Malaysia's next big association destination, from Sarawak's Convention Bureau's managing director, Mike Cannon.
Have you registered with us yet?
Register now to enjoy more articles
and free email bulletins.
Register now
Already registered?
Sign in