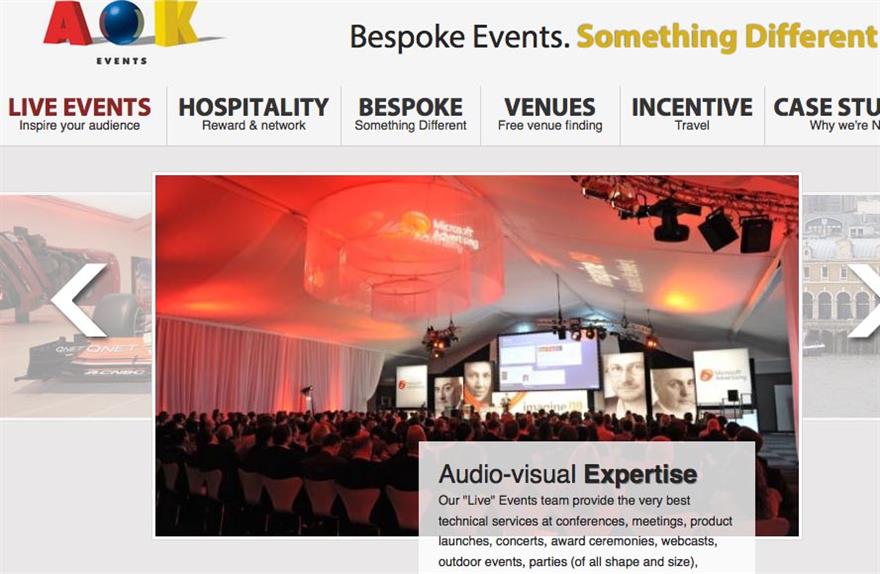 The London agency has recorded profits of £267,421 to the end of May 2012 up from £24,632 the previous year.
AOK Events chief executive Alex Hewitt said the agency had "enjoyed a record year", with "turnover up from £2.9m to £5.3m".
"Our figures improved dramatically last year," he said. "We are in a massively healthy position for a small agency like ourselves and we are in the nice position where we can pay the shareholders a bit."
Turnover for 2011 was £2,934,000 with a profit after tax of £24,632, while in 2012 turnover rose to £5,302,000 with a profit after tax of £267,421.
"We have seen a substantial increase for this year," he said. "We are absolutely thrilled."
Part of the agency's success was down to work it carried out around the Rugby World Cup in 2011, said Hewitt.
Hewitt added he expected a 10% increase in turnover in the financial year to the end of May 2013, as well as a 12.5% uplift in profit.
The agency currently employs 11 staff and will be looking to add three to four new members to the team in the coming year as part of its five-year development plan, said Hewitt.
The agency has filed its annual abbreviated accounts at Companies House this week.
Have you registered with us yet?
Register now to enjoy more articles
and free email bulletins.
Register now
Already registered?
Sign in