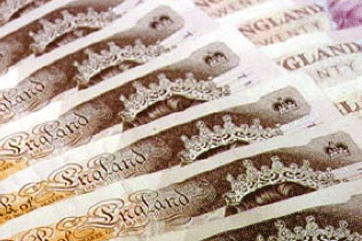 Richard Murphy, of the Tax Justice Network, told the programme that he has looked at the accounts of the Ritz for 17 years. "This is fundamentally a profitable business before interest is paid. But they've not paid any tax at all to the UK government during that period. Not a penny."
Panorama, which looked at the running of Sir David Rowat Barclay and Sir Frederick Hugh Barclay's assets, claimed that its analysis of the Ritz showed that a series of tax reliefs were used to reduce its corporation tax to zero.
Sir David Barclay said that he and his brother retired more than 20 years ago due to his ill health and have not attended any office, management or board meetings in the UK: "We have always acted in a responsible way with regard to taxation and have never been involved in any tax avoidance scheme. We are not responsible for corporate taxes in the UK and are unaware what tax is paid on the Ritz."
Panorama, however, said that the Barclay brothers' UK companies are controlled by offshore trusts set up by the twins and that one of the brothers attends trust meetings in Monaco.
Stephen Boxall, managing director of The Ritz states: "In response to claims in the media on Monday 17 December 2012, regarding non-payment of corporation tax, I reiterate a previous statement by our owning company that The Ritz is a reputable and law-abiding business and pays the taxes required by UK law.
"Since the Hotel was acquired in 1995, in excess of £50m has been spent on refurbishment, whilst maintaining the standards of excellence and quality. These costs are lawfully off-settable against trading profits. During the period since 1995, The Ritz has not paid dividends to its shareholders."
Have you registered with us yet?
Register now to enjoy more articles
and free email bulletins.
Register now
Already registered?
Sign in