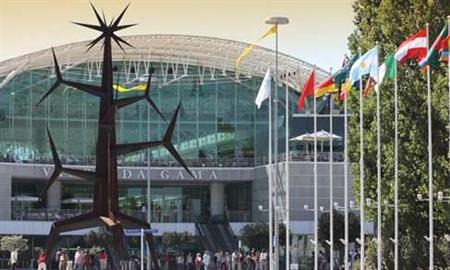 The European League Against Rheumatism, the Association of European Psychiatrists and the European Association For Cardio-Thoracic Surgery are just a few of the major associations Lisbon has hosted in the past decade.
The Portuguese capital is ranked 12th in the International Congress and Convention Association's World Rankings, while a survey from Turismo de Lisboa, an organisation that includes the Visitors Bureau and the Convention Bureau, revealed that 100 per cent of 909 international congress participants in Lisbon in 2011 would recommend it as a congress city.
Association Event Planner spoke to two congress organisers for their views on the destination.
Caroline Higgins, president, European Operating Room Nurses Association
The event
The Congress of the European Operating Room Nurses Association (EORNA) traditionally takes place every three years. The board of directors selected the Portuguese member association's bid to organise the sixth congress in April 2012 at the Lisboa Congress Centre in Lisbon. The event attracted around 1,400 delegates from more than 40 countries.
Why Lisbon?
Lisbon was chosen for its accessibility and superb facilities. There are direct flights for the majority of our members, and those in Spain and France could drive. Many found cheaper flights to Porto International Airport and found it easy getting the train. Lisbon is a compact city, easy to navigate and offers great tourist attractions.
Verdict
I would rate EORNA's overall experience in Lisbon as nine out of 10. The venue has lots of break-out rooms and large areas for registration and an exhibition. Signposting and wi-fi access were good, as was the catering.
A Lisbon-based PCO arranged bus transfers for delegates between the hotels, the convention centre, airport, social events and hospitals, which were reasonably priced as part of the package.
Lisbon is quite hilly, which wasn't a problem, but it meant delegates had to manage their time better.
For an evening dinner, we used an old convent, which was fabulous.
LJ Williams, director of meetings and events, Rotary International
The event
The Rotary International Convention usually attracts around 20,000 delegates from 150 countries. The 2013 event will take place at the Parque das Nacoes (Park of the Nations) in Lisbon in June. Seven years ago, the Rotarians in Lisbon visited Rotary International's HQ in Chicago to personally deliver their bid to the general secretary. We are used to bids being delivered by courier. Lisbon was shortlisted alongside two UK destinations: London and Birmingham. Following site visits in 2006, we made a recommendation to the board to consider Lisbon.
Why Lisbon?
When we start marketing a congress, there isn't a conference programme or speakers in place, we have to rely on the allure of a city. A lot of our members are based in the US, and Lisbon appealed because it was a relatively unknown destination.
Some of our members organise a pre-convention summit each year so we needed a destination with the flexibility to host add-on events.
Verdict
There is no perfect city for an event of our size and scope, but the close proximity of several venues at the Parque das Nacoes meant we could almost have a convention all under one roof, which is very important as further collaborations and projects can result from hallway chatter.
Rotary International has 1.2 million members, and the line of flags at the Parque das Nacoes reflected the objective of the meeting: to inspire and inform on an international level. The convention bureau was supportive, providing lots of promotional material.
HIGGINS' TOP TIP
I recommend appointing a local committee and using a local PCO to take advantage of local opportunities to enhance the event for delegates.
WILLIAMS' TOP TIP
Communicate regularly with significant stakeholders via conference calls to avoid misunderstandings due to language or cultural differences.
Documenting calls can save planners time in the long term.
VITAL STATISTICS
€1,507: The average spend per delegate for a stay of four days
17,000: Number of delegates at the European Association for the Study of
Diabetes Congress in 2011
€50,000: Subvention available for eligible international association
events of up to 3,600pax from Turismo de Portugal and Turismo de Lisboa
15 mins: The travel time from Lisbon International Airport to the city
centre
6,000: Number of delegates at the European Society of Intensive Care
Medicine Congress in 2012

DIRECTORY
Lisboa Convention Bureau
Alexandra Baltazar, manager
+351 210 312 700
abaltazar@visitlisboa.com
visitlisboa.com
@TurismodeLisboa
Have you registered with us yet?
Register now to enjoy more articles
and free email bulletins.
Register now
Already registered?
Sign in