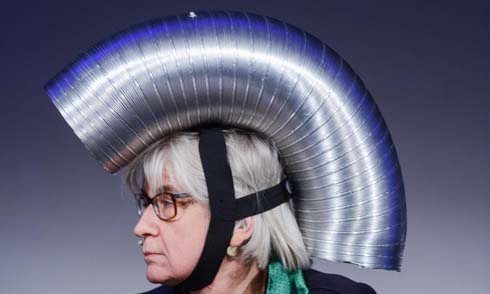 Pre-event planning
The European Society for Medical Oncology (ESMO) has nearly 7,000 members worldwide, and its biennial congress has grown to such a size that only a limited number of destinations and venues in Europe can host the event. ESMO's congress director, Alessia Mora, says: "The ESMO Congress has been held in Vienna twice before. The Austria Center Vienna was chosen because it offers a good combination of session halls and exhibition space."
Challenges
"As with all medical congresses, the problem is to keep participants until the end of the event," says Mora. "We also wanted to increase abstract submissions, attendance and sponsorship. It is definitely more difficult to confirm sponsorship now because companies are becoming more selective.
"This year, for the first time, we did not offer lunch as part of the registration fee. Also, despite trying to assign the most appropriate room size to each session, we always face the risk of sessions overflowing."
Solutions
To drive attendance, all marketing focused on the strength of the scientific programme and the opportunity to present research to an international audience and to network with peers.
The event attracted an increase in sponsorship too. "The development of more valuable products proved successful," says Mora. "There was an increase in sponsorship requests for science-related products over gadget-like items. Over the years we have lost a number of exhibiting companies, but at the same time we have found even more new entries."
To increase the number of abstracts, solicitation among previous submitters, cancer research centres and readers of ESMO's official journal was carried out, as well as advertising in major scientific publications. The Scientific Committee also promoted the congress as the best platform to present important data among peers.
"By putting an important session at the very end of the event, we managed to keep a large proportion of participants," adds Mora. "Also, the Congress Highlights Session, organised on the last morning, offered a recap of the most important data presented over the four days."
For popular sessions, dedicated overflow areas were set up in open foyers where delegates could follow the presentations with headsets.
Food and beverage corners were set up, offering a range of cuisine. "A lot of attention was paid to decoration and atmosphere. We managed to offer a good variety of food at an affordable price, which seemed to be successful; we did not receive any complaints," says Mora.
Finally, to give a key industry issue more visibility, a 45-minute play was performed for delegates as part of the scientific programme.
Post-event analysis
A record-breaking 16,394 delegates attended from 119 countries, with around 60 per cent of them from Europe. The congress staged 139 sessions with 400 speakers, and abstract submissions increased by 30 per cent on 2010.
Mora says: "I am proud of the coverage in major international financial publications, which considerably raises the profile of the congress as an ideal platform for big pharmas to present their results.
"Since the last two congresses, participation from the US and Japan has tripled, which is further evidence that big studies from European researchers, previously commonly presented in the US, are now moving back to Europe."
ESMO's next congress will take place in Madrid. "For 2014, we need to pay more attention to the increasing demands on wi-fi because of the congress app, social media and the multiple devices used by doctors and event participants," Mora says.
TIMELINE
September 2008: Bid prepared
October 2008: PCOs appointed
September 2009: Vienna announced as host country
March 2012: Registration opened
May 2012: Abstract deadline
FACTFILE
Organisation: European Society for Medical Oncology (ESMO)
Event: ESMO biennial congress
Venue: Austria Center Vienna
Date: 28 September - 2 October 2012
Number of delegates: 16,394
PCO: Mondial for accommodation and MAW for exhibition management
Evening venues: Lichtenstein Palace and Musikverein
Fees: Early bird: £265 for members, £482 for non-members. £48 for junior members
Have you registered with us yet?
Register now to enjoy more articles
and free email bulletins.
Register now
Already registered?
Sign in