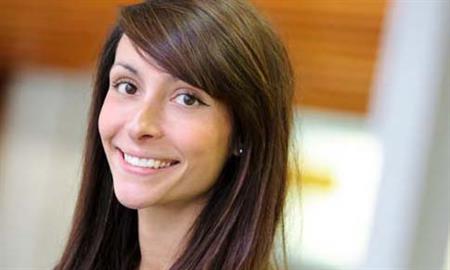 Established in 1841, the International Cotton Association (ICA) has traditionally held its annual trade event in its home city of Liverpool but, for the first time in its history, the 2012 congress took place overseas. Esrin Karcioglu, marketing and events officer at the ICA, explains why Hong Kong was such a success despite a turbulent year for the industry, which has seen large swings in prices and a record number of arbitrations.
What are the ICA's aims?
The association has more than 500 members, from companies and individuals representing all sectors of the cotton industry, including the world's major cotton companies. The majority of raw cotton is traded under ICA bylaws. Our vision is to ensure contract sanctity in the global trade - to protect the legitimate interests of all those involved, whether buyer or seller. The ICA is a not-for-profit organisation.
How does the ICA decide where to hold its annual congress?
The ICA president, the board and our managing director decide the destination. The annual trade event had always been held in Liverpool - until last year. In 2010 and 2011, the conferences took place at the Crowne Plaza Liverpool and the dinner was held in St George's Hall. We try to hold events in places that are easily accessible to our members and our target audience. We look for venues that have the capacity and experience to cater for large numbers.
-What were the particular challenges of this year's event?
The budget was a big challenge. Planning an event for 1,000 people, double the usual number of delegates, meant that lots of extra costs had to be factored in, which we did not anticipate. Working with suppliers from abroad with different ways of working was also a big challenge. Luckily, our agency, MCI, made things easier for us in that department.
How successful was the 2012 congress?
We usually sell all 500 places in Liverpool and have a waiting list, so we expected the delegate numbers to be over 500, especially as the destination is so easily accessible. We aimed for 1,000 delegates and we hit our target - it was our biggest trade event to date.
Our members are from all around the world and we particularly wanted to reach our Asian market with this event, so Hong Kong was a perfect location as it is so central. We felt the Hong Kong Convention and Exhibition Centre (HKCEC) was big enough to cater for us, but it didn't seem too large or 'cold' for delegates to network, which is one of the key reasons people come to our event.
What was the highlight of the event?
The chief executive of Hong Kong Special Administrative Region, C Y Leung, attended the closing banquet to deliver an address, which was a huge honour for our organisation.
How has the event evolved?
The closing banquet took place in the Grand Hall of HKCEC and the format was slightly different from previous years, with a bit less tradition, such as including more formal toasts and naming our VIP guests. But the feedback from the event has shown that delegates still want to see this tradition featured at the dinner.
What is the key to a successful event?
Understanding the needs and wants of your target audience, understanding the culture of the country and venue you are working with, and having enough staff on-site to ensure that everything flows from a logistical point of view. And, of course, you have to be well organised.
Where will the 2013 event take place and what will you do differently?
It will return to Liverpool on 24-25 October, with the conference being held in the Hilton hotel and the dinner in St George's Hall. We will keep the focus on creating an environment that facilitates networking for our delegates, and we might look at adding some more interactive sessions into the programme. We are considering holding the congress overseas again in 2014, but the destination is still to be decided.
LOUISA CHIU, a director at MCI Hong Kong, worked with the ICA to boost attendance at the congress
Delegate numbers
We engaged cotton associations in the Asia Pacific region by providing special offers to encourage them to actively promote ICA to their members. Strong delegations were found in India and China. We also considered special offers to key sponsors.
Post-event, we produced a DVD to capture the keynote and highlights of the conference. It can also be used as a marketing tool to encourage members to participate next time.
Visas
For event planners organising an event overseas for the first time, I would recommend they make conference participants aware of visa requirements well in advance, as this may take more than two months to process.
Hong Kong is a hassle-free city for visas, although visitors from some countries like Bangladesh and Pakistan have to apply for visas. As a strong delegation would be from Asian countries, we suggested that the ICA published reminders on its website and the registration system to ensure attendees had time to get their visas.
TIMELINE
1841: The International Cotton Association (ICA) is formed
September 2011: RFPs for the 2012 congress sent out
October 2011: Hong Kong announced as the destination for the 2012 congress
January 2012: Promotion for the event begins
February 2012: Early bird registration opens
March 2012: General registration opens
September 2012: Speaker programme announced
October 2012: Registration closes
FACTFILE
Organisation: International Cotton Association
Event: Annual conference
Venue: Hong Kong Convention and Exhibition Centre
Date: 1-2 November 2012
PCO: MCI
Number of delegates: 1,031
Evening venues: The Grand Hall at HKCEC and the Grand Hyatt hotel Fees Early bird rate for members: £310 before 1 April; standard member rate: £340; non-member rate: £496
Have you registered with us yet?
Register now to enjoy more articles
and free email bulletins.
Register now
Already registered?
Sign in