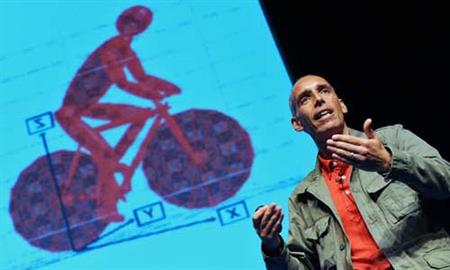 Pre-event planning
The International Convention on Science, Education and Medicine in Sport (ICSEMIS) takes place every four years prior to the Olympic Games. The four main bodies involved are the International Council of Sport Science and Physical Education, the International Federation of Sports Medicine, the International Olympic Committee (IOC) and the International Paralympic Committee.
The IOC was keen for last summer's Olympics to not appear as a London-only event, so Glasgow was chosen as the destination for the convention. Colin Parris, account manager at Congrex UK, says: "Glasgow City Marketing Bureau (GCMB) offers great support and makes organising events easy. The event's theme of living an active lifestyle chimed well with the city's public health agenda and attracted local press coverage.
"The GCMB provided subvention to ease cash-flow challenges before it was contractually due to pay. It also donated PR services free of charge and provided marketing support by putting up branding around the city and in the hotels we were using."
Challenges and solutions
Sponsorship was a challenge as ICSEMIS could only approach official sponsors of London 2012. "We had a rare situation where the event could not be called 'the pre-Olympic congress', but we had to deal with the branding restrictions around the London Games. The sponsors were blue-chip companies looking to target consumers, rather than sports scientists and academics, so they did not necessarily see ICSEMIS as a high priority.
"We set up a meeting with Coca-Cola and brought along the IOC chair and a high-profile member of the sports science community, who has worked with celebrities such as Cheryl Cole. We talked about the public health aspect of ICSEMIS, which is really important for Coca-Cola. It pushed the right buttons and helped to secure a large proportion of the sponsorship target."
Cultural differences presented a second challenge. A large number of abstract submissions came from China, but this did not convert into bookings, despite the terms and conditions. Congrex UK responded by using a Mandarin-speaking member of staff to bring in more Chinese participants. "A publication fee, which was the same as one-day registration, was introduced as a kind of 'registration-light' option," says Parris. "Those who had submitted work could save on the associated costs of attending the event, such as airfare and hotels, but still be included in the book of abstracts."
Increasing attendance is always a challenge, and social media was a key marketing tool for engaging potential delegates. Parris explains: "We used Twitter and email marketing to push out messages about registration deadlines and exhibitor opportunities, but we also included as much science in the messages as possible to boost attendance. We had a good partnership with the scientific committee, which extracted the most newsworthy and punchy content from the abstracts.
"Email marketing works better if you have one database so you can measure results effectively. As there were four associations involved, we did not have direct access to all data and had to send some messages through each association. Quality control was lost over the content, distribution and how it was measured. However, we segmented the market into disciplines and varied the messages to each group."
Post-event analysis
The event attracted 1,939 delegates and 31 exhibitors from 90 countries. Parris adds: "We had the same attendance as the previous conference in Beijing four years previously, which I think is a triumph considering that we are in a different time economically."
TIMELINE
May 2011: First call for abstracts
October 2011: Online registration opens
January 2012: Notification of abstract acceptance
March 2012: Early bird delegate registration deadline
FACTFILE
Organisations: Four international bodies
Event International Convention on Science, Education and Medicine in Sport
Venue: SECC, Glasgow
Date: 19-24 July 2012
Number of delegates: 1,939
PCO: Congrex UK
Evening venues: Kelvingrove Art Gallery and Museum and Crowne Plaza Hotel
Fees: Early bird: £399; standard: £480; on-site: £599
Have you registered with us yet?
Register now to enjoy more articles
and free email bulletins.
Register now
Already registered?
Sign in