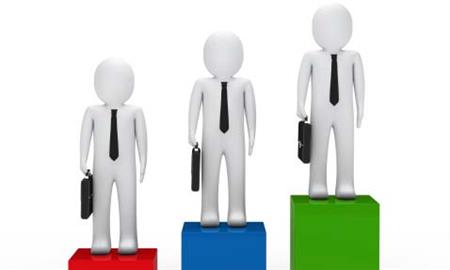 Associations are at a crossroads of generational change. A 35-year-old no longer thinks the same as a 45-year-old, says Ben Hainsworth, the European Society of Cardiology's director of congresses. Generational differences - and the triggered effects - are greater today than ever before.
Associations were once the undisputed source of information and networking, says William Thompson of Gallus Events. The Internet and social media has revolutionised how professionals consume information, how they meet and network, and associations, too, need to change.
Jason Dorsey, author and chief strategy officer of The Center for Generational Kinetics, explains: "The rate of change continues to increase. For the first time ever, there are four generations serving as members of associations and as association staff. This generational convergence is creating all kinds of new issues in areas such as communication, meetings and events, and member retention. At The Center for Generational Kinetics, we predict a fifth generation is about to enter the association ecosystem - the iGen."
The major challenge for associations is creating an event that fulfils the objectives, preferences and priorities of each generation. A report from the PCMA Education Foundation surveyed almost 2,000 18- to 30-year-olds in 2012 and revealed that less than 50 per cent of respondents like lectures and 93 per cent want education with entertainment, or 'edutainment'. "So how can organisers design an event that fits a young generation that loathes Powerpoint, communicates by text and does not see their job as a career, as well as a larger percentage of the association that is in a different life stage?" asks Dorsey. "The answer varies depending on the association's culture, membership and goals."
Embrace differences
Associations first need to acknowledge that generations are different, and that there is power in leveraging these differences for the good of members and the association overall.
"Look at how differences can strengthen specific aspects of your organisation," advises Dorsey. For example, more senior attendees may be able to share proven career development strategies, whereas the less experienced can offer insight into technology trends or emerging perspectives. The challenge is creating a space of respect for these differences and finding the power in combining them.
Ann Corbitt, event organiser for the International Gay and Lesbian Travel Association, suggests change should be gradual: "The younger demographic wants an 'un-conference' feel with shorter interactive sessions. However, if you introduce too much change all at once, you will not connect with the older generation. It is about adding new components year after year and starting to move or 'train' older delegates and speakers to think in a different format."
Look to your data
Differences should not be presumed, warns Bruno Van Den Eede, managing director of the European Society of Human Reproduction and Embryology (ESHRE): "Accurate data needs to be collected first. For example, many of our older members are the first to get their hands on the latest technologies and enjoy being paperless at meetings with ESHRE's mobile app."
Associations can look for answers in their current data, says Dorsey. By looking at the age distribution of current members, retained and non-retained members, new members and event attendees, they can identify trends and take actions that lead to measurable results.
HOW I DID IT ... BRUNO VAN DEN EEDE, MD, ESHRE
What is your event?
The European Society of Human Reproduction and Embryology's Annual Meeting attracts around 9,000 delegates.
What is ESHRE doing to meet the needs of different generations?
A junior deputy has been appointed to represent younger members on our steering committees. So far, this has not revealed any problems with the event's content or format. However, implementing new technology has uncovered differences across our membership, although this is not necessarily a generational issue.
What is ESHRE's strategy for meeting different technological needs?
A conservative approach was required to introduce new platforms, while maintaining the traditional elements. We are at an 'in-between' stage. We have not yet reached the point where everyone has an electronic device for using social media.
What will you do in 2013?
We will look at creating a separate, more private social network.
Bruno Van Den Eede, MD, European Society of Human Reproduction and Embryology
More advice: Jason Dorsey on How To...engage Generation Y
Have you registered with us yet?
Register now to enjoy more articles
and free email bulletins.
Register now
Already registered?
Sign in