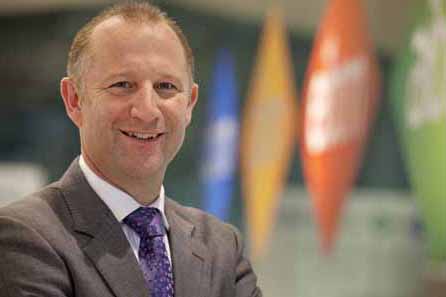 Redesign
EIBTM is redesigning its exhibition floor for 2013, with two piazza areas in the central thoroughfare, and direct access closed to the hosted buyer lounges from the outer entrance corridors.
Currently hosted buyers can enter their private lounge area directly from the outer corridors of the show, bypassing exhibition stands.
However, from 2013, they will need to enter the show floor itself before being able to access the lounge.
In addition, two corridors will run parallel to the central show thoroughfare, added Barnett, helping to bring hosted buyers to other stands and make moving through the show easier as they made their way to a total of eight scheduled appointments each day.
"We have spent a huge amount of time thinking about the creative design and making the experience fresh and innovative," he said. "We want to ensure the show evolves."
Hosted buyer access
Barnett added that the newly-introduced EIBTM Forum, held the day before the official start of the show, was an element that also gave exhibitors more value.
"Our exhibitors want more access to hosted buyers, so it is another opportunity for them to network," he said.
This year the show had 4,250 pre-registered hosted buyers. Figures are yet to be audited, but Barnett said he expected final numbers would stop just above 4,000, up from 3,961 in 2011.
Last year 579 hosted buyers attended the show from the UK, expected to be around 600 this year.
"It is not just about numbers, although it is great to say we broke 4,000 hosted buyers," said Barnett. "It is about quality and it is important our exhibitors get value from their meetings."
Downsizing
Barnett added that while the show had seen some "downsizing" as a result of the Eurozone issues, there were "always exhibitors wanting to increase".
"The major economies of Europe are struggling severely, and the Spanish shows have been decimated over the past four years," said Barnett. "However, we feel we deliver on our vision to be the annual global hub for the meetings industry."
Have you registered with us yet?
Register now to enjoy more articles
and free email bulletins.
Register now
Already registered?
Sign in