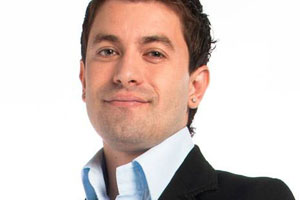 Ronan's first taste of event management was working for a friend's entertainment company, and also when touring the UK and Ireland in a band. He joined Vaynol Enterprises, running events such as the Faenol Festival and Aspire Family Festival in North Wales before moving back to Dublin to work for Ovation seven years ago.
Boss says "Ronan is an energetic, outgoing and hardworking colleague who takes on new challenges without a second thought," says Rob Allidine, events director. His natural can-do attitude means he leaves every client delighted with our service, and always coming back for more!
Career high Working on Arthur's Day. We have been involved since its inception for the 250th anniversary of the Guinness company in 2009. ?It's the unique nature of the event and the logistical challenges that make it great.
Worst event moment We were running a boutique festival for one of our clients and in the run-up to the event we'd had sunshine and 25 degrees, but on the day of the event we had thunder and lightning. It wasn't a disaster, though – the audience put their rain ponchos on and still had the time of their lives.
I wish I'd run... The press conference for the Ducati Moto GP and Ferrari Formula One teams that takes place in January every year. Valentino Rossi is a personal hero of mine.
Alternative career Probably something back in the music industry, perhaps producing.
My next step To move up the ladder into a management or director role within the company.
Have you registered with us yet?
Register now to enjoy more articles
and free email bulletins.
Register now
Already registered?
Sign in