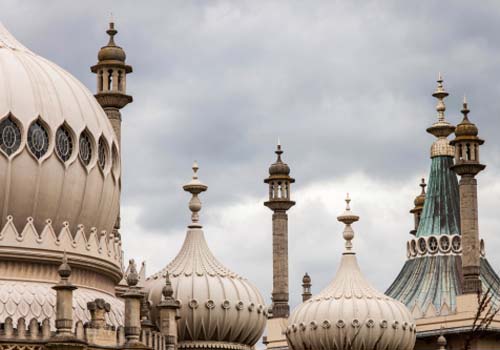 At the conference, which took place over a three day period in May, more than 600 members were brought together to discuss and debate important issues facing the association, which represents consultant and trainee neurologists from across the country.
"I was absolutely delighted by the conference this year and in particular, how the Centre was able to cater to our requirements," explains Dawn Moore, Finance Administrator at the Association of British Neurologists (ABN). "Following the Brighton Centre's refurbishment, it met all our needs. With ample space, plenty of break-out facilities and extended exhibition space, the Centre was able to accommodate our event with ease."
Dawn continues: "Being a premier location within the City of Brighton & Hove, the Centre is the ideal place to hold a conference. Its superb setting ensured our guests could access the event efficiently with minimum travel complications. Following the event, we are now looking to include the Brighton Centre on our venue rotation for upcoming years."
The Brighton Centre's General Manager, Howard Barden reflects on the event: "The ABN first approached the Centre before the refurbishment works had been completed. Following multiple visits to the Centre, as well as the demonstration of plans and deadlines, we were delighted to book this event on the back of our investment. The feedback we have received so far has been exceptionally positive and has helped us to put Brighton back on the map for business events."
The Brighton Centre is one of the largest purpose built conference venue and exhibitions centres in the south. The venue has recently benefited from a £1m investment that has involved extensive improvements to the facilities and an extension of useable space in the main auditoria and breakout rooms. The refurbishment has seen the foyer and reception area opened up, replacing the front of the build with sleek floor-to-ceiling windows. The third-floor restaurant has also been renovated, providing an additional 320m2 of space, ideal for catering, entertainment, additional meeting and breakout facilities.
The Brighton Centre has a capacity of up to 5,100 delegates. It has played host to a whole range of organisations and corporate clients including the TUC, the British Medical Association, Tesco and Microsoft and is a versatile venue, capable of meeting a diverse set of requirements for both national and international events. The Brighton Centre is owned and operated by Brighton & Hove City Council.
Have you registered with us yet?
Register now to enjoy more articles
and free email bulletins.
Register now
Already registered?
Sign in