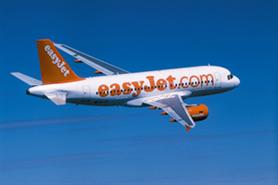 Business traveller growth
The budget airline has seen profits up to £317m to the end of September, compared to £248m in 2011.
In addition, revenues have increased to £3.85bn, from £3.45bn over the past year, despite increases in fuel costs and Air Passenger Duty charges.
As part of its strategy over the past year, Easyjet has focused on attracting business travellers to improve unit revenues, according to its annual results report. This has led to a six per cent growth in business travellers.
American Express, Houses of Parliament
Its business traveller initiative has established partnerships with TMCs including American Express, and reached agreements with specific customers including major high street banks and the UK Houses of Parliament, noted the report.
Banks Sadler travel director Lisa Macpherson said the key benefits for delegates are "price, growing routes and frequent departures"
"We have a lot of delegates travelling to events who use Easyjet and other budgets airlines as they cover more regional routes," she said.
"When scheduled airlines become expensive nearer travel date, the low cost options are often still quite reasonably priced. If travelling for a short time often baggage is not required, also reducing the overall cost."
Flexibility and cost
Meanwhile, Grass Roots' aviation consultant Marnie Tutt said that, generally, clients do consider Easjyet, for individual and group bookings.
"There are some clients who will not consider low cost carriers full stop, but as a rule even though Easyjet are not a prime airline for us, we never rule them out as they are in general a good airline to work with for groups, and their costs are comparative, and they offer a degree of flexibility when working with groups, such as supplying names at a later date and being able to make changes for a fee," added Tutt.
"As an event company, rather than a business travel company, we are often driven by the airline that operates the best route for the group, that has the best schedules and best costs, so in this respect we will consider Easyjet."
Venues Event Management chief executive Anita Lowe added: "With the current economic climate our clients certainly look into budget airlines and ensuring value for money on every business trip they take. Some budget airlines now offer business tickets which is encouraging to our clients especially with the added incentive of allocated seating."
Have your say
What is your view of using budget airlines for business events and travel?
Have your say in our online poll – on the right hand side of the citmagazine.com home page – or sign in to make a comment below.
Have you registered with us yet?
Register now to enjoy more articles
and free email bulletins.
Register now
Already registered?
Sign in