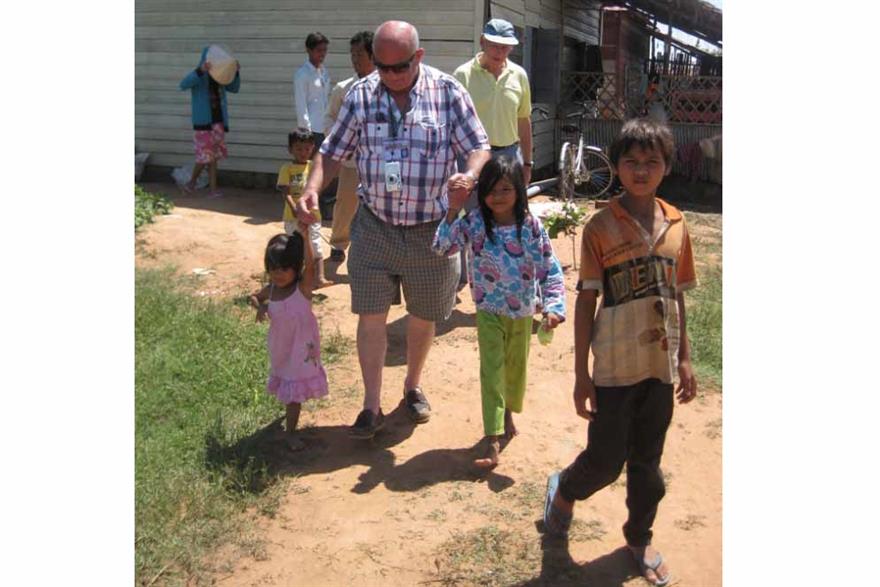 Subaru dealers visited Vietnam and Cambodia as part of an incentive organised by AYMTM, which evaluated business achievement on key performance indicators.
As part of the incentive held at the end of October, Subaru dealers went to Hanoi and Halong Bay in Vietnam before visiting Siem Reap in Cambodia.
Subaru was keen to incorporate a CSR element into the programme and set up a corporate initiative to help an orphanage in Trang Village, Siem Reap.
During the year dealers and their customers donated items including clothing, bedding, books, games, paper and pencils that would be handed to the children during the incentive.
In addition, during the visit the 16 dealers pledged $18,000 dollars to safeguard the orphanage's future, after learning it was under threat of closure.
Subaru UK managing director Darren James said: "Our dealers have shown that an incentive travel experience can be a lot more than a thank you experience in an exotic location.
"They worked hard for the privilege of qualifying for the trip and continued to give of themselves, this time not for themselves but for those less fortunate.
"No incentive, no matter how well planned could have delivered the feel good factor the team of dealers will walk away from in knowing they have made a huge difference to the lives of others in need. We're very proud of what they have done."
The dealers are also now setting up a trust to help the orphanage in the future.
AYMTM account director Faith Pattie added: "It's truly remarkable that during an incentive travel trip, which included an aspect of CSR whereby the dealers were due to deliver the essentials for the kids they'd collected over the year from customers, would actually result in a profound move to secure the orphanage's existence."
Have you registered with us yet?
Register now to enjoy more articles
and free email bulletins.
Register now
Already registered?
Sign in