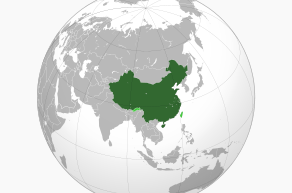 HRG's experts cite investment in Chinese infrastructure as one of the vital factors in the rise of business travel across China.
Yates Fei, director of sales and account management, HRG China said that, despite a slowdown in the speed of economic growth in China, business travel to the region continues to increase, with business travel expenditure at $18bn in 2000, $62bn in 2010 and is expected to reach $277bn in 2020, according to the World Travel and Tourism Council.
He added: "China began investment in infrastructure a long time ago, with particular peaks before 2008 to accommodate demand from the Beijing Olympics, and the pace has picked up in recent years. Figures from the GBTA suggest China will become the world's biggest travel market within three years; investment is expected to continue with approximately $237bn being spent on infrastructure, such as airports, between 2011 and 2015. $239bn is committed to further develop high-speed rail tracks, directly improving business travel in the country."

Air travel currently accounts for 85% of business trips, although rail travel is expected to rise as the 'Ministry of Rail' plans high speed rail links to all cities with more than 500,000 inhabitants by 2020.
Improvements such as lengthening runways and the opening of secondary airports, including Chongqing and Chengdu, are expected to provide better options for business travellers from outside China.

Chinese carriers are expected to grow at an annual average rate of 8.9% over the next 20 years, according to airline Boeing, in part due to the growing internal market, but also because Chinese carriers will have the capability and resources to compete in the tough long-haul international market.
Boeing also recently forecast that China will need 5,260 new commercial aircraft, valued at $670bn, over the next 20 years.
Have you registered with us yet?
Register now to enjoy more articles
and free email bulletins.
Register now
Already registered?
Sign in