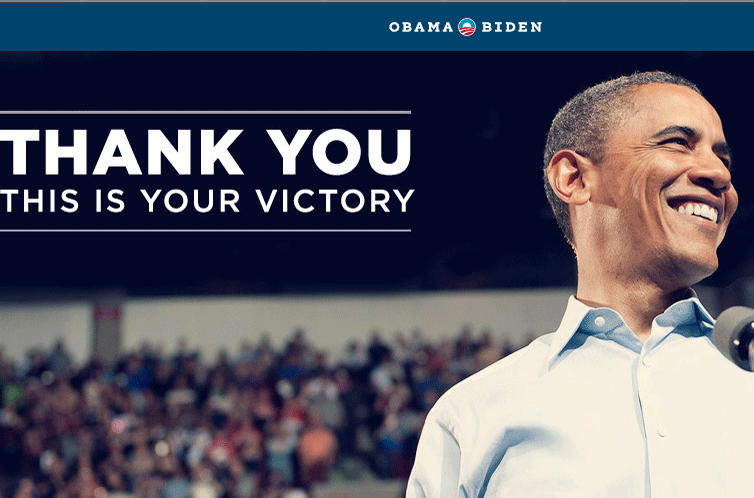 Barack Obama won another term in office yesterday (8 November) despite stiff competition from Republican candidate Mitt Romney. However, stock markets reacted negatively at the outcome, indicating expectations of an uncertain solution to the problem of US budget deficit and debt levels.
Obama has touted a bipartisan approach to tackling the US's $1trillion (£625bn) a year budget deficit, but investors fear that he will face problems reaching an agreement with Congress, with a "fiscal cliff" deadline of January 1 looming.
Liberal minded
The events industry has voiced fears that the uncertain situation could impact on event bookings. Grass Roots HBI managing director Des McLaughlin said that Obama must assert his authority quickly.
"As a liberal-minded person, I'm pleased to see Obama be re-elected, but the immediate slump in share prices suggests that the business community is not convinced. Many of our clients are in the finance sector and they would probably have preferred to see Romney in the White House. Obama now needs to show he is serious about tackling the debt and he needs to do it fast."
Middle East stability
What happens across the pond is of interest to any business, according to Julian Pullan, president, EMEA, Jack Morton Worldwide, who says their economic success is inevitably our economic success.
"It will be Obama's ability to work across party divides and pull the country back from the brink of the 'fiscal cliff' at which it now teeters that we will all be watching with interest. From a political perspective, and speaking as an agency active in the Middle East, I see Obama's re-election as a positive thing which will be more likely to contribute to future stability in the region than Romney's election would have."
No plain sailing
Meanwhile, George P Johnson's vice president business development Kevin Jackson said he was unsure if our industry is "moved further forward" by the result. "What is true is that we are still in the middle of a global slowdown and that the US faces a $7.1 billion budget deficit. We in the UK have a 1% growth and all over Europe negative growth is a reality, those financial factors mean we are all still in choppy waters."
Have you registered with us yet?
Register now to enjoy more articles
and free email bulletins.
Register now
Already registered?
Sign in