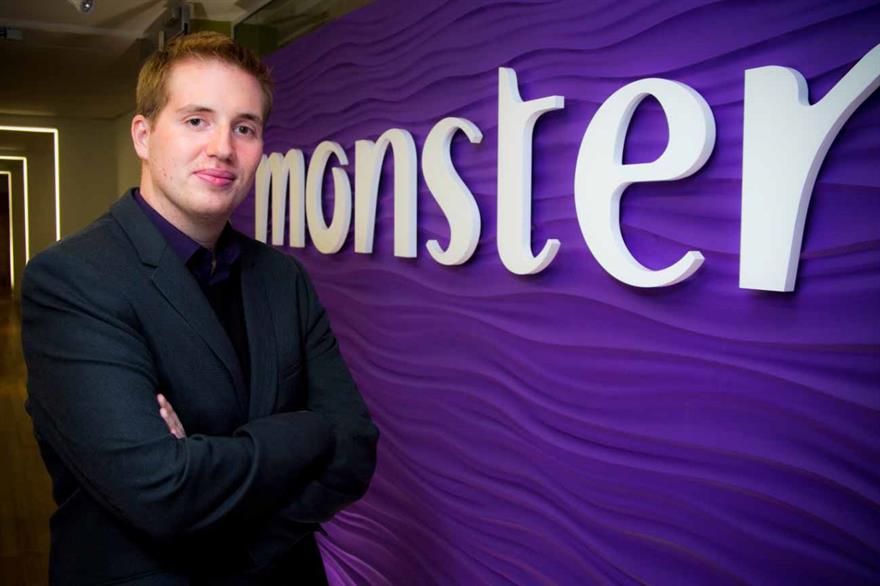 From dropping a bunch of students in the middle of nowhere to allocating prayer breaks in a meeting programme in Saudi Arabia and working on a UK iPhone launch, Richard Hebbron's events career has covered a diverse range of experiences in just seven short years. Following a degree in music technology, his first job at Bournemouth University saw Hebbron branch out from managing the TV and radio studios and broadcast network to organising events and he's stuck with it ever since. At O2 he was involved in internal training events to maximise the brand's exclusive UK iPhone launch. He then spent five years at Cisco as events deployment manager for its emerging markets theatre, before joining Monster as events manager, UK & Ireland at the start of 2012.
Battling perceptions
Getting people to travel to emerging destinations can be challenging. Researching each market thoroughly is crucial and you can never give delegates too much information. You also have to be sensitive to cultural differences - for example, we built in prayer breaks at a meeting in Riyadh, Saudi Arabia.
One-man band
I have gone from being in a team of five on events at Cisco, which was part of a marketing team of 25, to being the only person on events within a marketing team of five. It was a leap but I am enjoying having more control.
Pitching in
Because we are such a small team, we are fully integrated and we all support each other, so the marketing team helps me out when I need it and vice versa.
Pole position
My highlight at Monster so far has been working on the activation of our sponsorship of the Marussia F1 team, which included a full hospitality programme around the British Grand Prix as well as a Monster Carting Challenge event for 40 customers, prospects and partners, attended by Marussia's principal driver, Timo Glock.
Industry voice
It's important for Monster to have a strong voice. I developed a new panel debate series called Monster Buzz, where we invite industry experts to discuss provocative topics, and participation has been fantastic. We were trending on Twitter at the first one, the event has already doubled in size from 40 to 80 attendees, and it's allowed us to host the industry conversation and take part.
On brand
There has been a real boom in recruitment events. It's impossible for us to be present at everything, so my key challenge is making sure we are at the events that align best with our brand message. Events have to tie in with our marketing strategy as a whole.
MY EVENTS
Monster runs around 60 events a year across B2B and B2C. "We have been much more focused on B2B this year and developing our own events," says Hebbron. Events range from a presence at recruitment trade shows on the B2C side, to product launches, F1 client hospitality, the Monster Buzz debates and a Monster Client Summit on the B2B side.
HEBBRON LOVES ...
Cycling - It's a huge passion of mine and I do it as much as I can
Music - I love a wide range of music - both listening and performing it
Technology - I'm a bit of a geek and love my gadgets, especially anything Apple
Marathon man - I did a couple of marathons last year and the Snowdonia marathon challenge this year.
Have you registered with us yet?
Register now to enjoy more articles
and free email bulletins.
Register now
Already registered?
Sign in