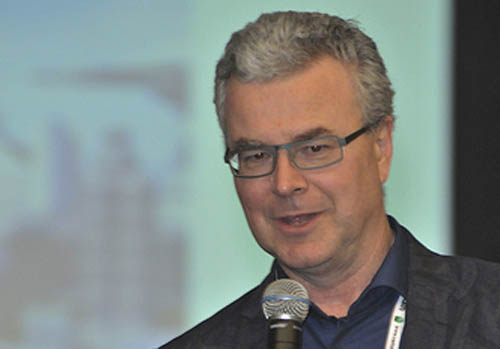 Martin Sirk, CEO of ICCA, said: "Some of our members are now asking ICCA to design an ethical code of conduct for bidding, and that's an option we'll be seriously studying over the coming months.
"The one common demand is for far greater transparency, so that the competitive environment can be more clearly understood by all parties and that the ethical dimensions can be openly addressed.
"The parties on both sides of any bid or price negotiation should be able to publicly stand by the ethics of their decision-making with all the involved groups of stakeholders – this can't happen when decisions are shrouded in mystery.
"I certainly don't believe that international congresses suffer from the type of personal corruption and blatant bribery that have blighted the reputations of a number of high-profile sporting organisations in the past, but greater transparency has to be something that as an industry we should be pushing for in all regions of the world to ensure that such behaviour doesn't have the chance to evolve."
Time-wasting
Michael Foreman, managing director of PCO Kenes UK, has also called for associations to adopt ethical guidelines.
He said: "Huge amounts of money are being spent on bidding for international association events by convention bureaus, destinations, PCOs and the most relevant associations with charitable status.
"I call for associations to adopt proper guidelines for our industry to work within, where the processes are fair, ethical and true. Our time and money are far too valuable to be wasting it when we have no chance of winning while playing on unlevel playing fields."
Foreman also revealed that Kenes UK lost a bid last year to a competitor that used "perceived unethical practices that have plagued major events such as the FIFA World Cup".
Foreman said: "After working tirelessly by the book for eight years on a British bid, our bid team were shocked to find out that practices employed by our competition were as close to bribery as one can get.
"Fully paid air fare with partners of the voting delegation to visit the destination, expensive gifts, sponsorship of voting delegates to the actual vote and promises of guaranteed cash payments are all practices that we experienced.
"This is blatant dishonesty in the lobbying process, which we often see. What is expected practice in one region is frowned upon in another. In some countries it is accepted practice to 'oil the wheels' of motion."
Foreman's announcement follows the launch of tougher guidelines on the UK Bribery Act from the Serious Fraud Office (SFO), with new caveats stating that facilitation payments are a type of bribe and self-reporting offers no immunity to the Act.
Gonzalo Perez Constanzó, president of the International Association of Professional Congress Organisers (IAPCO), added: "Practices change from country to country. There are a lot of international associations that do things in a proper way – they call for a RFP, they produce a shortlist and they perform interviews.
"If the board making the decisions is wide enough in terms of nationalities and interests, you should have a good guarantee that the selection has been done in a competitive and professional way."
"However, PCOs at times wonder if the RFPs or bids are 'for real'. No one wants to waste time and money. Associations have to understand that the short list needs to be really short. Five or six PCOs competing for a congress is not a shortlist.
"In IAPCO, we see that there are associations who only call IAPCO members to apply for a bid tender. This is a two way street: they will know they will get quality and professionalism and we PCOs are assured that this association wants to play safe and by the rules."
Have you registered with us yet?
Register now to enjoy more articles
and free email bulletins.
Register now
Already registered?
Sign in