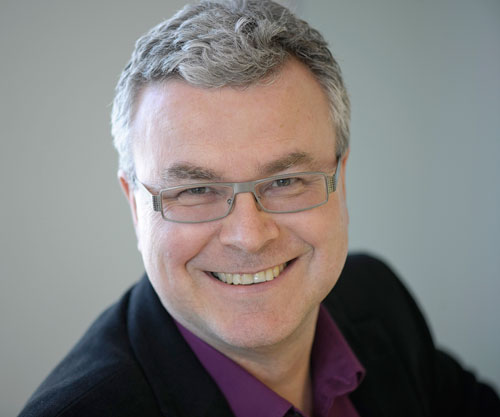 There have been only two cancellations because of fears over the national dengue epidemic in Puerto Rico. How did you manage the situation?
I was at IMEX America when the outbreak happened. From talking to people in the destination, we immediately realised that it wasn't a serious situation. It was simply a technical issue. An epidemic has two different meanings. Technically, it is the number of cases reported over a certain time span that causes an epidemic but the word 'epidemic' has an enormously emotional impact. You immediately think there are thousands ill and at risk of death.
We thought it was extremely important to communicate the reality from the media headline version. We knew we couldn't just sit there and wait for it to blow over. If we didn't communicate it properly, delegates could arrive and be angry with us and that could change the mood of the event. We had to do it professionally.
As for the communication channels that we used, we were very heavy on social media and inserted an additional congress bulletin to all congress delegates.
We immediately got in touch proactively with all our media members to ensure they had access to statements from people on the ground from people like myself because I had already arrived by the time the media coverage started. We ensured they had up to date information and could provide a link for readers through to the official website.
We've only heard of two delegates who cancelled due to fears over dengue. The vast majority of people came here in a positive frame of mind. They appreciated the way that we communicated the information and took steps such as providing mosquito repellent and small notes on dengue fever.
We also decided to take note of every step of the process to present it as a case study of best practice for our members. It will probably be a case study for next year's congress in Shanghai so delegates can see what we did and how we got expertise and support from people.
What are you pleased with at this year's event so far?
We have already raised a lot for a local charity. From the golf tournament and the cooking class alone we have raised almost £5,000.
Instead of giving gifts to speakers, we always donate gifts to the destination's local charity, but this year the local hosts asked us to take the money that we would spend on gifts to the host and give that money to charity, which is a very nice gesture and rather special.
This year's charity will go to deprived kids in Puerto Rico and give them access to music education, which fits very well with the salsa and 'love of music' theme of this island.
This year ICCA congress delegates are using a mobile Spotme app for the first time. How have you encouraged delegates to not only download it, but also use it?
If you want every delegate to use something you have to take them by the hand through every step. We devised an extensive plan for the registration process. We made sure that there were Spotme experts, ICCA staff and volunteers that could train and help delegates to ensure they understood how to swap business cards and send a message, for example. We'll do a detailed evaluation of how it's gone, but anecdotal feedback has been fantastic and more than 200 delegates had downloaded the app before they arrived. That's a very high take- up for a conference with 700 delegates.
What can we expect at next year's ICCA World Congress in Shanghai?
I've already got a folder full of content ideas, possible speakers and angles that will be new and interesting. It will be a very exciting conference. It will help to educate and galvanise our members in China.
Many in the Asia-Pacific region are planning to take their management teams. They see this as a one-off opportunity to use the congress as a major way to shift their management team's way of thinking about the industry. I think we could have some impressive numbers, not driven by a large number of Chinese delegates, but driven by interest across the region. It's going to be a lot of fun.
Have you registered with us yet?
Register now to enjoy more articles
and free email bulletins.
Register now
Already registered?
Sign in