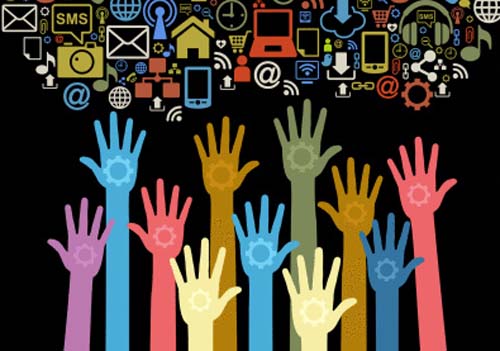 LinkedIn is the largest online professional network now with more than 185 million members and it has created a number of features to help event organisers, marketers and professionals to promote their events.
With the LinkedIn Events Tool (under the Applications menu) members can sign up to attend local or industry-related events, start to network with other participants and promote their event through their profiles and networks.
It is key to promote your event and get more visibility and, of course, more attendees, so once you've created your event on LinkedIn, it is time to spread the word.
Five tips to successfully promote and share your LinkedIn event
#1: Promote your event on LinkedIn, Twitter and Facebook
On your LinkedIn Events Page, you will have the ability to share your event and promote it on LinkedIn, Twitter and Facebook. By the way, what are you going to say? Make sure you keep your target audience and their goals in mind. Remember the importance of a creative event title?
If you're active on other social media, next to LinkedIn, Twitter and Facebook, share your event there as well. You can easily use the same link and attractive title to promote it.
#2: Talk about your event in the right LinkedIn groups
It is key to become a member of the LinkedIn Groups where your target audience already is a member. So, in designated groups you can start talking about your event. Or even better: ask someone in your network to do it for you. Remember that it is always better to be introduced than to introduce yourself.
Your job is then to comment or to add stuff to it and encourage others to do the same. If you do this regularly (without exaggerating), your discussion or promotion might end up as a more popular one in the group, gaining even more visibility.
Some members receive weekly (or even daily) digests of the group discussions. This way, you can profit from it as well.
You can even setup a LinkedIn group for your own event. So, people interested can find more details and ask questions about your event. Facilitate them by answering and letting other (previous?) participants help you.
Make a few suggestions, like carpooling, connecting upfront with other participants, asking questions to the speakers at your event, just to name a few.
#3: Promote your event by posting Status Updates
You can post status updates on your profile easily. Your first degree network will be well informed. People who are still hesitant to register might get the right gentle reminder to do so.
On top of that, with your LinkedIn Company Page, you can now add status updates that will be visible to all of your Company Page followers.
#4: Leverage your personal network and attendees
Another great way to leverage your network is to stimulate attendees and others in your network to promote the event for you. Simply dare to ask (in a nice, personalised way).
When you choose to share an event on LinkedIn, you can send a direct message about it to any of your connections. Please create a personalised message for everyone.
Now you can start asking people in your network to send a message to their connections or to post a status update about your event. Imagine the multiplying effect. Of course, you could ask the registered attendees to do the same.
By the way, suggest them to incorporate your event through the LinkedIn Events Application on their profile as well. At least encourage (potential) attendees to click the "I'm Attending" button on your LinkedIn Events Page in order for it to show up as a status update in their respective LinkedIn connections.
#5: Run ads on LinkedIn to promote your event
Running targeted ads on LinkedIn might be effective to promote your event. Decide which budget you want to allocate first and use the LinkedIn Ads Tool (or collaborate with LinkedIn on a special project, see http://marketing.linkedin.com to create a targeted campaign to drive attendance to your event!
Bert Verdonck is a networking expert and speaker, as well as author of How to really use LinkedIn.
Have you registered with us yet?
Register now to enjoy more articles
and free email bulletins.
Register now
Already registered?
Sign in