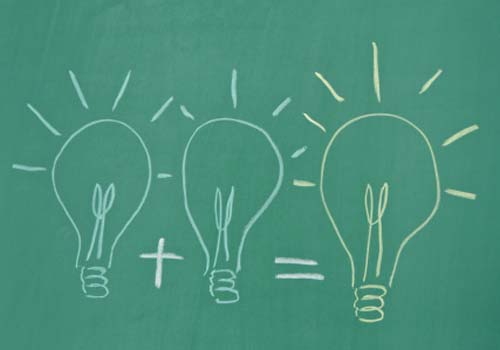 Do you have any tips for organising a new event from scratch on a budget?
It's always difficult to market a congress on a budget. With congresses, as with so many other things, the devil is in the details. In some ways, organising a successful conference is mostly about the details – how it's publicised, how people register, how you choose the location, how you communicate with the people running the space, and so on and so on.
A conference, even a small one, requires a lot of work. You have to start months, or even a year or more ahead (for a large conference) in order to make sure that space and everything else is in place by the time you need them.
You need to ask yourself do we have the resources – financial, personal, and otherwise – to do this? Do we have the time and the energy to do this? Are there others – individuals or organisations – who should, and would be willing to do this instead? Are there other ways to better achieve the goals we have for this conference?
For your organisation and your budget, you have to organise your team, and have a clear idea of what you want to obtain.
What free resources can planners use?

The first point is to be prepared and to have time to do your congress correctly. Meet and exchange precious inside information with colleagues who have organised this congress before. All conferences are so different and all have their own particularities, so do not hesitate to discuss with the former organisers of your conference.
You also have to discuss with professionals in the host city: meeting planners, congress organiser, convention bureau, and form your own opinion about how they could help you in your project.
The convention bureau of your city, or the university, could be very important to organise your conference; they are in the habit of organising conferences and could help you to manage your budget. Usually, these types of organisations offer many services free of charge and so if they can help you for free, it is always good to know.
But you could also decide to manage your conference safely supported by another research organisation, a university, a scholarly society, a federation of professionals or a PCO.
How could a successful team be structured?

The second point is to create a team with an organisation chart. You have to be formal and have a strong organisation; usually one key to the success or failure of an event and the key to the profits or losses made, often lies in the organisation itself. I suggest an organisation needs five types of key roles.
Firstly, tthe president of the congress: This person must have an overview of the congress and decide to engage the funds. The content manager: The guarantor of programme content. The treasurer: This person must ensure the event breaks even and could manage the exhibition, sponsoring, fees etc. The logistical role: This person is responsible for organising the conference; booking the rooms, the hotels etc. The communications role: Manages all communication.
Top tips?
Write on a piece paper the 10 good reasons to organise the conference.Take experience from the past: go to the conference, have a critical eye and also a little notebook to write and transcribe all details.
And budget advice?
Meet your convention bureau, city or university, and build your project with these structures.
Realise a budget indicating estimated income and expenses as soon as possible before the start of the conference - at least 12 months for larger conferences.This budget must be accompanied by written approval from the sponsors - written promises are always better than a long speech, even with a big smile. Also, always allow five per cent of your budget for unknown expenses.
Francois Lafont is a lecturer in congress marketing and sales at Toulouse Business School and is VP of business development at Toulouse Convention Bureau.
Have you registered with us yet?
Register now to enjoy more articles
and free email bulletins.
Register now
Already registered?
Sign in