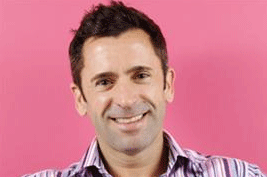 According to Chris Parnham, managing director – global operations at Zibrant, the system is saving "tens of thousands" on agency fees.
ZAPP (Zibrant's Application Portal) allows meeting planners to plan, book and manage their own events, travel and accommodation whilst a team at Zibrant administers and supports the bookings.
Barclays Bank was one of the first Zibrant clients to adopt the tool last year. Chris Barlow, operations manager - leadership, learning, talent at Barclays, says he chose to use the tool following an internal reorganisation, aiming to standardise team processes and provide more visibility.
Parnham said: "Clients can save up to 20% on their meetings spend by using ZAPP to manage their SMMPs. Plus they are saving on the relative cost of ZAPP compared to other RFP tools on the market - in the region of £100k per client, per territory. The tool represents a competitive and strategic alternative for clients considering an IT led meetings solution, providing cutting-edge functionality at a much reduced cost.
"By using the tool to manage their own event logistics, and based for example on managing 2,000 delegates per year, using ZAPP would generate a further saving of £60,000 in fees."
Barclays' Barlow added: "ZAPP has transformed the way we work. Migrating the entire venue-find process to one on-line solution carries a multitude of benefits: a direct 'two way' link between client and supplier; a mass reduction in email and telephone traffic; simplicity and 100% tracking providing total transparency; plus the ability to instantly pick up any individual's work from a geographically-spread multi-user team, thereby supporting business continuity.
"Having one central platform to manage external events ensures the MI reporting mechanism is solid, real-time, and available 24/7. In this fast paced environment where we need instant answers; this functionality is invaluable. ZAPP represents a solution that supports all types of event - from a mass annual pre-book of business through to an urgent one day event that can be submitted in seconds – this is indeed the way forward."
Have you registered with us yet?
Register now to enjoy more articles
and free email bulletins.
Register now
Already registered?
Sign in