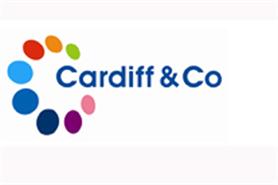 Under resourced
The economic development report, set to be discussed on 18 October, proposes that Cardiff & Co, the Council's wholly owned subsidiary, will be closed with its resources "redeployed" as part of a scheme to create a Cardiff Business Council and an 'enterprise zone'.
The organisation would act as the interface between the Council and the county's business community to grow private sector business.
The report criticises the "confusing" setup that currently exists in marketing Cardiff as a business destination, with the Council, Cardiff & Co, other local authorities, Welsh Government, Sector Panels, Enterprise Agencies, South East Wales Economic Forum and others all involved in the process.
"This makes engaging with business and investors more complex and confusing than it should be [...] Cardiff remains significantly under resourced compared to other competitor cities, as the number of organisations only serves to fragment the limited resources at Cardiff's disposal," it reads.
Significant challenge
The document also says that establishing Cardiff as a leading business city will be a significant challenge. "Whilst Cardiff has successfully grown its private sector economy over the last decade, it has failed to make a mark in inward investment. Despite the recession, the UK has continued to attract significant levels of foreign direct investment with over 1,400 projects in 2010/11 and around 900 projects last year.
"In 2010/11 Wales attracted 38 projects and less than 20 in 2011/12, with only seven coming to Cardiff. Today, Wales is attracting less than 2% of all UK projects, compared to 19% for Scotland, and compared to 15% in the late 1980s and early 1990s."
Research commissioned by the Council also shows that over the last 10 years Cardiff is 8th in terms of UK cities attracting projects from the financial and business services sector, but falls to 15th when the value added nature of projects is considered."
Cardiff Council's cabinet will make a decision on these proposals on Thursday.
Table
The report also compared Cardiff unfavourably to other UK cities in terms of funding.
London- £18.3m
Manchester- £5.7m
Newcastle / Gateshead- £4m
Edinburgh- £1.7m
Bristol- £1.5m
Cardiff- £1m
Have you registered with us yet?
Register now to enjoy more articles
and free email bulletins.
Register now
Already registered?
Sign in