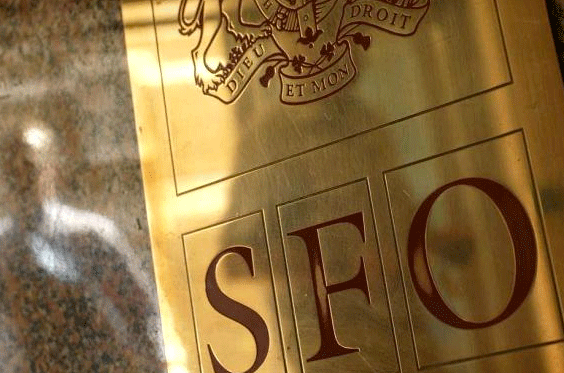 SFO's role
David Green, the SFO director, last month launched a review of the agency's guidance on the 2011 act in order to restate that the SFO's primary role is as an investigator and prosecutor of serious and/or complex fraud, including corruption.
The changes are said to be written to take into account the recommendations by the OECD Working Group on Bribery and ensure there is consistency with the approach of other prosecuting bodies.
Changes
The key changes in the new guidance revolve around self-reporting. The SFO said it would prosecute corporate hospitality and facilitation payments "if there is a realistic prospect of conviction".
The statement marks a radical departure from previous guidance which stated the SFO would take into account factors such as whether the company has a policy and the scale of payments before deciding whether or not to prosecute.
Its new guidance on facilitation payments – small payments made to ensure public officials carry out functions they should normally do – paints a similar picture. The SFO says that "if on the evidence there is a realistic prospect of conviction" and if "it is in the public interest to do so" then it would prosecute.
The earlier SFO guidance said it would not prosecute companies for facilitation payments if they followed certain procedures, such as having relevant policies in place.
A facilitation payment 'is a bribe'
Meanwhile, the new guidance simply states that: "a facilitation payment is a type of bribe and should be seen as such, wheras the SFO had previously acknowledged that facilitation payments were endemic in some countries and so would take time to eradicate.
The SFO is also keen to emphasise that each case will be reviewed and assessed according to its own circumstances.
Have you registered with us yet?
Register now to enjoy more articles
and free email bulletins.
Register now
Already registered?
Sign in