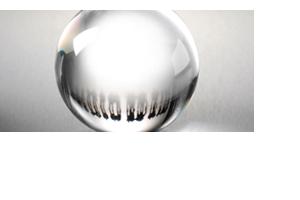 Among trends identified in the research are the greater focus on sustainability, as well as a need for meeting spaces to be uniquely designed to meet specific objectives.
A growth in data capture from delegates could lead to controversy over privacy issues, while social networks and even neuroscience will provide greater insights into attendee engagement.
MPI International's interim chief executive Cindy D'Aoust said: "The Future of Meetings research initiative focuses on emerging issues facing the industry and cutting-edge information impacting the community.
"This is absolutely the kind of intelligence meetings and events professionals need at their disposal in order to thrive."
The report – put together following interviews with 26 experts from fields including science, events, technology, communication and economics - covers issues facing the industry and offers insights on expected demographic shifts in the workplace, upcoming drivers of change and the impact of virtual and online connections on live events.
It examines issues including the need to ditch stereotypes, as an aging population is "connected, active, and experienced". Meanwhile, the challenges of the recession linger, with an ever greater need to prove return on investment (ROI).
Following the research presented at Imex America in Las Vegas this week, MPI Foundation will release a series of related research papers leading up to MPI's European Meetings & Events Conference (EMEC 2013) in Montreux, Switzerland on 27-29 January.
A comprehensive Future of Meetings toolkit will be released by MPI Foundation next year.
Have you registered with us yet?
Register now to enjoy more articles
and free email bulletins.
Register now
Already registered?
Sign in