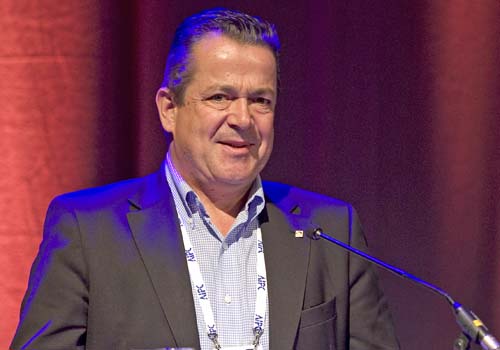 Edgar Hirt is President of the International Association of Congress Centres (AIPC), and Managing Director of CCH, Congress Center Hamburg.
What advice can you offer association event planners when working with convention centres and other venues?
Everyone needs a greater degree of transparency these days to remove uncertainties, and that applies as much to planners as centres. Investing in detailed discussions early in the booking process benefits everyone, and it should be a high priority because the result will be a wiser use of a centre's expertise to create a better event instead of simply devoting all the available time to negotiating one factor such as price. 'Surprises' cost everyone both time and resources and the better they can be controlled, the more everyone benefits.
Also, be very clear as to what your expectations are of centre staff and resources – different centres have different approaches and you shouldn't assume that what you got in your last venue will automatically be the same in the next. The more effort invested in clarifying early the better the result you'll get.
A lot of associations complain that there are hidden costs when booking a venue. What are your thoughts on this?
This is a complex question because there's a lot more than just profitability involved – it can mean a loss of control over quality of services or even safety issues, all of which have both cost and reputational implications. Again, the only real answer is for a good and complete discussion of all aspects by the two parties and decisions that are made in full knowledge of the facts. Centres have factored in these items to their overall cost structure and pricing, so it isn't a matter of just pulling out one item and expecting everything else to remain the same – there needs to be a full and open discussion of what trade-offs are involved.
Centres need to meet their owner's performance expectations like everyone else, and a good mutual respect for each party's objectives is the best way to start that discussion.
Can a standardised comparable delegate fee across all venues be achieved?
That would be fine if there were also standard expectations for what is to be provided – but that is almost never the same for any two different clients! A better approach is again for a client to be very clear as to what they want and for a centre to be equally clear as to how and at what cost that can be provided. Most centres do in fact have a "package rate" – but as soon as there are variables introduced – as there usually are – it opens up the discussion once again.
What are the big challenges for convention centres when working with associations?
A big factor today is that many clients are delaying commitment decisions as long as possible, and wanting to make last-minute changes as attendance and the programme evolves. This is understandable, but makes it tougher for centres to do their own planning and at the same time provide the best possible service to the client. A better approach is to define the required degree of flexibility in advance and then work within a range of options – something that can be done as part of the negotiation of business terms.
Another issue is that many clients have fewer resources than previously because of cutbacks and downsizing or outsourcing, and are looking for centres to take up the slack with their own staff – again, something that needs to be anticipated and sorted out in advance if it is to work.
Finally, there is often a lack of recognition for the fact that it can be a lot tougher for centres to adapt to new programme configurations than clients, because their spaces are largely fixed – and that means it's something that again needs to be addressed well ahead of time.
What new trends are emerging in the relationship between associations and convention centres?
This is still an area that is evolving as everyone experiments with alternatives. One is an increasing look at new kinds of relationships beyond the traditional centre/client format – things like shared risk and reward agreements, where both sides accept some of the risk in return for a sharing of the upside.
There is also an increasing look at partnership approaches on various aspects of event development as well as more interest in how we can create "win-win's" in areas like attendance building or adding value through more and better community interactions.
A few centres in the UK are seeing an increase in multi-year bookings for cost-effectiveness – have you seen this trend emerging?
This is one of the areas where both sides win through greater cost efficiencies, and when it works, everyone can benefit. I can't say it's a trend overall but it's a good example of the kinds of innovations that many centres and clients are looking at that will save everyone money and improve the final result. Anything that can achieve that will be getting more attention going forward.
What centres are popular with associations?
Today it's all about flexibility, because many event programmes are evolving rapidly as delegate expectations change and programmes increasingly incorporate new formats and technology.
Some of the newer centres have more advantages in this regard because they have been designed with flexibility in mind, but a lot can be done through how services are delivered and the extent to which facility upgrades are ongoing.
What is the future for congress centres if they want to attract more association business?
Like any business, it's to provide what the client wants and needs at a reasonable cost – and to exceed expectations wherever possible. This is a bit different for every centre and every organisation, so the clearer an understanding each party has, the better the result.
As mentioned above, not every client will want or need the same thing – and equally, each centre will have somewhat unique offerings. The key is to take advantage of this diversity to create unique experiences rather than looking for "one size fits all" solutions.
Having said that, there are some big issues today, and I'd say that adaptability – of both spaces and services – along with technical capabilities are the areas where there is the greatest potential to excel. We all need to recognise that at the speed things are changing not everything can be anticipated and adaptability is therefore very important.
AIPC represents a global network of more than 170 leading centres in 54 countries with the active involvement of more than 850 management-level professionals worldwide.
Have you registered with us yet?
Register now to enjoy more articles
and free email bulletins.
Register now
Already registered?
Sign in