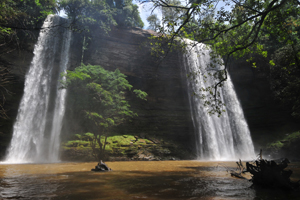 Meanwhile, HRG's research from its local offices in Africa show that South Africa's status as the dominant market in the region is facing an increasing challenge from rapidly emerging economies, in particular Nigeria, Ghana, and Kenya.
Growth in inward investment and an influx of foreign business have been catalysts for rapid infrastructure development taking place across the entire African region.
Nevertheless, HRG warns business travel to certain areas may remain expensive as demand outpaces the supply of suitable accommodation.
Chris Schuitmaker, HRG's manager for regional business and partner management, Africa, said: "After decades of sluggish progress, Africa is emerging as a focal point for international investment – growth in some countries is even outpacing the BRIC nations.
"As business travel to Africa increases, no-one would deny the region still has some issues to contend with, in particular the lack of infrastructure and concerns over security, which can make it difficult and expensive to do business in Africa."
He added that while the issues would not be solved overnight, "things are definitely changing".
"All the signs are that Africa is beginning to realise its huge and undoubted potential as a major business destination," added Schuitmaker.
Have you registered with us yet?
Register now to enjoy more articles
and free email bulletins.
Register now
Already registered?
Sign in