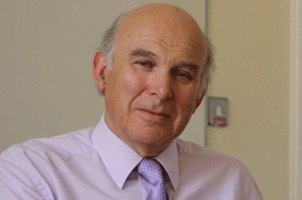 Growth promotion
The initiative, announced at the Liberal Democrats conference today (24 September), will see £1bn of taxpayers' money - with equal or greater private funding - chanelled into a new arms-length institution.
Up to £10bn of finance is expected to be available for SMEs, with further details expected on 5 December in the Treasury's Autumn Statement.
Cable said: "We need a new British Business Bank with a clean balance sheet and an ability to expand lending rapidly to the manufacturers, exporters and high growth companies that power our economy. Today I can announce we will have one.
"We are so good at so many things in this country - but for too long the mirage of growth based on property speculation and financial gambling has hidden the harder virtues of making things productively."
Warm reception
Losestar's managing director Phil Watton told C&IT that he thought the idea was a good one in principle. "Government needs to be far more proactive in supporting small business. However they must ensure that the process of accessing the funds is clear and simple. Too often red tape and complex procedures can make it very difficult for small businesses to take advantage of initiatives such as these."
AOK Events' cheif executive Alex Hewitt added: "Anything that the Government can do to help boost business should be applauded, however Dr Cable appears to have nailed his colours to a headline-seeking idea without actually explaining how it will work. I know it sounds strange but these days £1bn does not sound like a huge amount of investment either. From AOK Events point of view, liquidity is not a problem in terms of the day to day financial management of the business but given our aggressive plans for growth over the next five years, borrowing money for investment or acquisition will be required and if this makes it easier, then I am all for it."
Dale Parmenter, managing director of DRP Group also applauded the decision, but said it is three years too late. "It will be interesting to see the security arrangements if this all goes ahead and the rates. Also will it allow businesses without security to borrow. It does seem like a lot of money, but think that the business economy needs a lot more than this, to get serious investment happening again."
Have you registered with us yet?
Register now to enjoy more articles
and free email bulletins.
Register now
Already registered?
Sign in