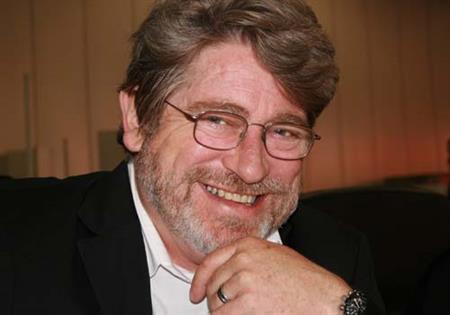 During the past decade attendance has almost doubled at the European League Against Rheumatism's (EULAR) annual congress, to around 15,000 delegates. The event has grown to a size and specification that only seven European venues are capable of hosting.
"When it comes to selecting a destination, science takes priority over sightseeing," says EULAR congress manager Ernst Isler. "The city plays a role for the enthusiasm of the participants and we believe this was the case in Copenhagen in 2009 when numbers slightly dipped.
"In 2010, we adopted a rotational principle in Europe. We last visited Berlin in 2004 and, according to our policy, it was time to consider a German-speaking area again.
"We considered Frankfurt, Vienna and Munich but, based on our previous experience and the offer that was made, Berlin was the obvious choice."
Returning to Berlin after its 2004 congress with almost 50 per cent more participants was always going to be a challenge.
Boosting attendance
Antonio Guadagnoli, director of global operations at MCI, EULAR's PCO, says boosting delegate acquisition was a key focus: "Berlin is a less attractive destination and it was the second time EULAR had been there in 10 years - were these events too close together? There is also compression on registrations because of the economic climate and pharmaceutical regulations."
He adds: "We marketed the event in good, old-fashioned ways: through email, publications, social media and attending sister society events."
MCI also identified delegate growth areas with EULAR in China, India and the Middle East. "We targeted these regions by approaching local associations and institutions and hosting workshops to explain the benefits of attending," says Guadagnoli.
The 2010 Annual Congress of Rheumatology in Rome attracted 15,500 visitors, and a record-breaking 16,100 descended upon London for last year's event. Isler says: "Delegate numbers in Berlin dropped by 10 per cent, but this was less than expected. When I joined EULAR in 2002, my first event in Lisbon in 2003 attracted 'only' 8,500 attendees. The secret to growing attendance is through quality of science."
The user experience
Enhancing the participant's experience is a permanent challenge for EULAR. Guadagnoli explains: "Because of the size of the event, participants must not feel lost or that they do not count. To achieve a family-friendly feel, it is important to hire local people and train them.
"We made our recruits aware what EULAR is and how they can have an impact on the delegates' experience. People might not remember what was said in the second lecture on day three but they will remember if a welcome is warm or not.
"It's important to see the event from the end users' perspective,"
he continues. "The wellbeing of a delegate entails everything from sound quality to comfortable rest areas outside and inside the venue."
Infra-red headsets were available in larger sessions. FM radio headsets were tested but discounted. Large screens were placed outside each session so attendees could "surf" from one talk to another to get the information relevant for them, says Guadagnoli.
"The itinerary planner, available both online and in the event's mobile app, allowed participants to put together a precise agenda, so they did not waste a single minute," he explains. "A geographical component in the app offered directions to the next seminar. Today, it is all about consuming the scientific programme differently."
New tracks
With branding all over the Messe Berlin, attendees could not have missed the launch of EULAR's educational initiative. Two tracks could be distinctly identified: WIN (What is new?), a series of 18 sessions with speakers presenting on literature from the previous 12 months, or HOT (How to treat), which provided practical knowledge.
CVB support
The Berlin Convention Bureau helped EULAR secure the prestigious Bode Museum for the president's dinner for 120 people. Isler explains further: "There is usually a venue that you cannot access easily, so you need the support of the convention bureau or a high-level local person. In Rome, for example, we had a high-level contact that secured the Vatican Museum for a dinner with a private tour of the Sistine Chapel."
Live streaming
"We do not use live streaming and we have no plans to change that," affirms Isler. "We believe that a congress has the purpose of information dissemination, but physical networking is an essential element.
"Would I consider live streaming if younger members asked for it? It's a tough one. Younger members need to experience the value of networking physically. They lack it because they haven't learnt it - yet. Social media cannot replace sitting with friends, having a deep discussion and enjoying a good drink together.
"We have seen congresses that have used live streaming without it affecting attendance, but we have seen others suffer. We don't want to run that experiment as long as we are successful otherwise."
Next steps
Isler sees value in recording speakers for online use, but only for registered delegates: "We have so many parallel sessions that a voice recording with slides would add value."
Poster tours, introduced last year in London, proved extremely popular again in Berlin and helped to increase the prominence of abstracts, but further adjustments will be made for EULAR's 2013 congress in Madrid. Isler says: "We are limited to 30 people per tour for logistical reasons. We need to manage headsets and microphones within limited time and space.
We are looking into how to get more people into the tours without running into a simple space issue."
Timeline
June 2010: Destination announced
October 2011: Abstract deadline
9 June 2012: Congress dinner at the Station
Factfile
Organisation: The European League Against Rheumatism (EULAR) is an umbrella organisation of 45 national scientific rheumatological associations, 11 national health professional associations and 35 national patient organisations
Event: 13th Annual European Congress of Rheumatology
Venue: Messe Berlin
Date: 6-9 June 2012
Number of delegates: 14,740
PCO: MCI
Evening venues: The Station and the Bode Museum
Fees: On site £690 for full delegates, £220 for trainees and £27 for patients.
Have you registered with us yet?
Register now to enjoy more articles
and free email bulletins.
Register now
Already registered?
Sign in