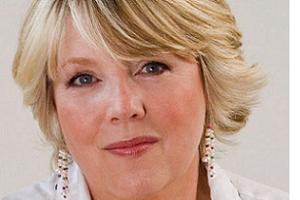 "Making staff feel they are listened to, and like they are part of a team and respected [is important]," said Fairley. "For me, business events were invaluable. I always encourage people to network as much as possible."
Fairley – who founded Green & Black's in 1991 with Craig Sams – was speaking today (6 September) at C&IT Agency Forum, at the Thistle Marble Arch.
Having grown the business from a £20,000 initial investment, to a brand which is now worth almost £1m, Fairley shared her experience of entrepreneurship.
According to the entrepreneur, who now works as an ambassador for Green & Black's after the company was sold to Cadbury in 2005, there are five key sucess factors which apply to any business.
Product
Branding
Design
PR
Ethics
"People often don't think they have money to spend on design, but in a world that is ever more design-conscious, it has to be at the top of the list," said Fairley.
"It is really important, whether it is a logo, a product, or a website, because it is your advertising."
She added that when working in a growing business, flexibility is critical. "People come, people go, cashflow challenges hit you, and most of these happen at the same time," said Fairley. "It is important to live in the solution, not in the problem."
Remaining committed to a message of sustainability – Green & Black's was the first organic chocolate and the first Fair Trade product in the UK – helped the business to find a point of differentiation, she explained.
And Fairley pointed out that events teams aiming to achieve more sustainable ways of working would benefit from reduced costs in the long-term.
"All the effort involved with setting up any CSR programme in the beginning will pay off," she said. "When you cut down on waste, you cut down on expenses. All our efforts to be green have actually saved us money in the long run."
Coca-Cola sustainable Games project co-ordinator Olivia Knight-Adams is to speak at C&IT's Agency Forum this afternoon.
Have you registered with us yet?
Register now to enjoy more articles
and free email bulletins.
Register now
Already registered?
Sign in