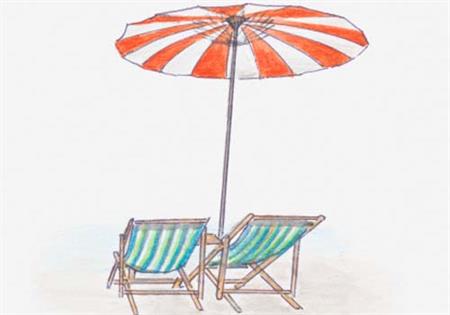 Insurance should be considered carefully. Adequate insurance cover is absolutely vital for associations organising events.
We are all operating in an increasingly litigious environment where there is an increasing trend for people to seek compensation. The implications of this are huge since successful claims can be extremely expensive – particularly dangerous for a not-for-profit organization. A large claim could well result in financial ruin.
It is well worth discussing your needs with a broker – you can find a good broker on the British Insurance Brokers' Association website and they have a broker helpline open during office hours.
Brokers and advisers are regulated by the Financial Services Authority (FSA), so do make sure your broker has the appropriate FSA authorisation. You can do this by going to the FSA website. If you choose to deal with an insurer directly, check if they are a member of the Association of British Insurers.
All associations should carry appropriate liability coverage. This insurance is designed to offer specific protection against third party claims. If a person is injured or their property is damaged, the person or business responsible may be sued and held liable. Where this legal liability is established, damages will be awarded to the claimant by way of compensation and those responsible will need to pay legal costs, including the claimant's.
How liability insurance works
The cost of insurance – the premium – will depend upon a number of factors, such as the nature of your association and its experiences. For most small to medium-sized risks, the insurer will use a book rate, or average rate, which is based on the claims they have paid out to similar organisations. This rate is used to calculate the premium using a factor that reflects the amount of activity you undertake.
Premiums may be adjusted to reflect positive features such as good risk management or a good claims record, or negative features like regular claims. Sometimes the insurance will calculate premiums based on claims records over a number of years, if it is relatively stable.
Premiums can rise at any time, so you should take steps to reduce the likelihood of a claim by managing risks in an appropriate manner.
Employers' liability insurance
If your association is a limited company with employees, by law it must carry Employers Liability Insurance and be insured for at least £5 million. Cover must apply to all employees in England, Scotland, Wales and Northern Ireland.
This insurance covers the cost of damages and legal fees for employees who are injured or made ill at work through the fault of the employer. Employees that are injured are able to seek compensation if an employer is negligent. It will also cover legal fees, costs, expenses, hospital treatment (including ambulance costs), which may be claimed by the NHS.
There are, however, exceptions to this. If your association is not a limited company and you are the only employee or only close family members are employed, compulsory Employers' Liability insurance does not apply. Limited companies with only one employee, where that employees also owns 50 per cent or more of the share capital, are also exempt.
However, it is good practice to buy Employers' Liability insurance since it can provide financial security. Fines for not having this insurance are currently set for up to £2,500 each day that insurance is not in place.
Employees are defined under the following:
They are under a contract of service.
National Insurance Contributions and income tax from their salary are deducted when they are paid.
They are instructed when, where and how they work.
They cannot employ a substitute when they are unable to work.
Public liability insurance
If your members or other guests come to your premises for an event or even if you go to theirs, perhaps using members' facilities for an event, public liability insurance should be considered.
Public liability insurance covers any awards or damages given to a member of the public as a result of an injury or damage to their premises caused by you or your association. It will also cover legal fees, costs, expenses, hospital treatment (including ambulance costs) which may be claimed by the NHS.
Premiums are likely to be based on the criteria mentioned in the previous section and also turnover, although other factors may be taken into consideration.
There are numerous exclusions that can be applied to this type of insurance and it is important that your needs are discussed with your adviser to ensure it covers you properly.
Product liability insurance
In product liability insurance terms, a product is any physical item that is sold or given away. Products must be 'fit for purpose' and you are legally responsible for any damage or injury that a product you supply may cause. This could apply to any promotional gifts that are circulated by you at any of your events.
If you supply a faulty product, you may have a claim against you – even if you did not manufacture it. You could be liable for compensation claims if:
Your organisation's name is on the product.
Your organisation repaired, refurbished or changed it in some way.
You imported it from outside the EU.
You cannot clearly identify the manufacturer.
The manufacturer is no longer trading
Otherwise, the manufacturer is liable. However, it is up to you to demonstrate that:
The products were faulty when they were supplied to you.
You issued appropriate safety instructions and warnings about misuse.
You included terms for return of faulty goods to the manufacturer.
Your supply contract covers product safety, quality control and product returns.
You have good quality control and record-keeping systems.
Events Insurance
It is possible to purchase special event insurance of course, whether you wish to cover multiple events or special one-off events. These policies will normally cover your usual legal liabilities for injury and damage and may also cover the loss of or damage to equipment that you are responsible for in the course of your event.
Cancellation cover will also protect your irrecoverable costs incurred as a result of the unavoidable cancellation, abandonment or postponement of the event for reasons beyond your control.
Using other venues
If you are using another venue, for example a hotel, to run your event you will not need to buy any additional insurance. The venue should have all the necessary insurance in place, although it is good practice to check that their policies are up to date.
Linda Cavender is manager of the Trade Association Forum in London.
Have you registered with us yet?
Register now to enjoy more articles
and free email bulletins.
Register now
Already registered?
Sign in